What an Atomic Bomb Explosion Looks Like from Above and Below
On November 5, 1951, a 31 kiloton atomic bomb was dropped in the Nevada Test Site from a B-45 Tornado bomber. A camera in the air was documenting the test, and captured the video above showing what a large nuclear explosion looks like when looking down at it from above. Notice how the camera begins to shake when the shockwave of the blast reaches it.

The detonation was part of Operation Buster-Jangle, a series of seven atomic bomb tests conducted by the US in Nevada in late 1951. "Easy" is the name of the test seen in the video above.
All the tests were well documented by photographers on the ground:
Here are some of the images that resulted: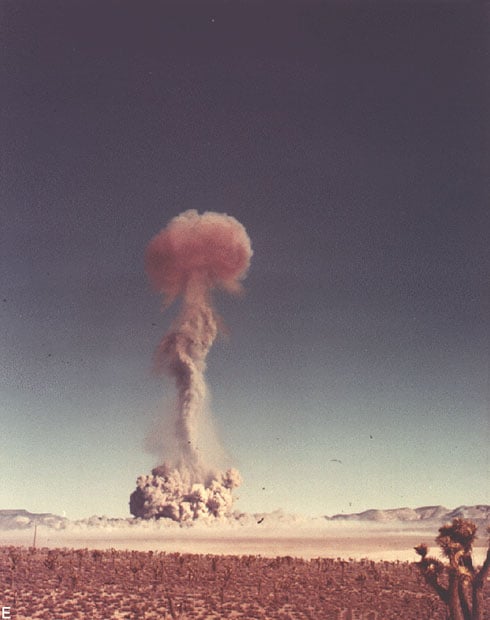 You can find out more about the Buster-Jangle tests on Wikipedia and over at the Nuclear Weapons Archive.
If you found these shots interesting, be sure to check out our post back in February with photos from the world's first underwater nuclear explosion.
---
Image credits: Photographs by the United States Government