Focus-Stacked Macro Photos of Bugs by Photographer Nicolas Reusens
Photographer Nicolas Reusens has always been interested in insects, so when he purchased his first DSLR three years ago, he immediately dove into the art of macro photography. By using the technique known as focus stacking — combining several images taken at different depths of field — he's generated some truly eye-popping photos of creepy crawlies from all over the world.
When we say all over the world, we're not exaggerating. Reusens is half Swedish by birth and lives in Spain, but over the past three years, he has travelled to Costa Rica three times, Malaysia twice, South Africa twice, the Peruvian Amazon, Ecuador, Mexico and more to find and photograph his subjects.
His choice to user focus stacking arose from a need to increase his depth of field without stopping down his aperture. Stopping down the aperture requires longer exposure times, and in some cases leads to diffraction and reduced sharpness.
By combining anywhere from 2 to 200 exposures (no, we didn't add an extra zero, Reusens actually uses that many exposures for some of his more extreme macro shots) using Zerene Stacker, he creates images that he tells us would be "physically impossible with normal imaging equipment":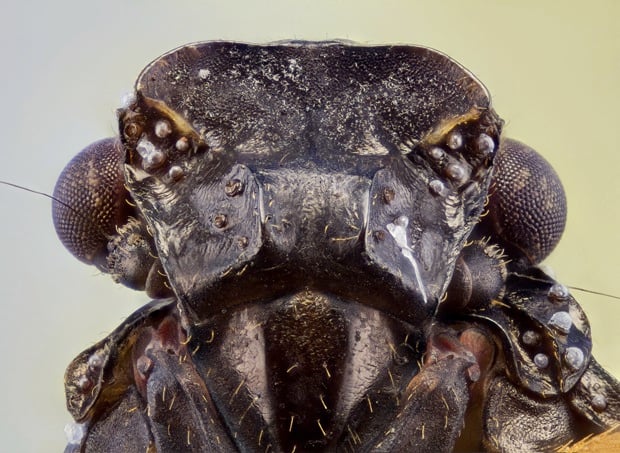 As much as this has been about discovering new species of bugs, Reusens is proud to say that his travels have also led to a better understanding of the world. Malasian macro fans introduced him to the country's unique culture, Costa Ricans to its less "wild" but more comfortable approach to life, and Peruvians taught him how to deal with many exotic bug bits.
His adventures are still only in their infancy, but he hopes that his travels ultimately make him "a better photographer to offer you the best of what my cameras and I can capture." To see more of Reusens' extreme macro and other nature photography, head over to his website, his gallery, or his Facebook page by following the corresponding links.
---
Image credits: Photographs by Nicolas Reusens and used with permission