Eerie Photos of Car Interiors After Major Accidents
If you've ever been in a bad car accident, the images Danish photographer Nicolai Howalt's Car Crash Studies may bring back bad memories. The project is a photographic study of cars that have been involved in severe (and possibly fatal) accidents.

Howalt says the photographs straddle the line between documentation and abstraction. On one hand, they may be perfect, sterile report photographs, like the type you might find in a police accident report. On the other hand, they can be viewed as abstract works of art showing twisted metal, drooping airbags, and piles of broken glass.
The photographer says the works "beg the viewer to confront the human fear of trauma and death," and that they "attempt to portray an abstract, mental state, namely the duality we feel in relation to accidents or catastrophes when experienced from a distance – as spectators."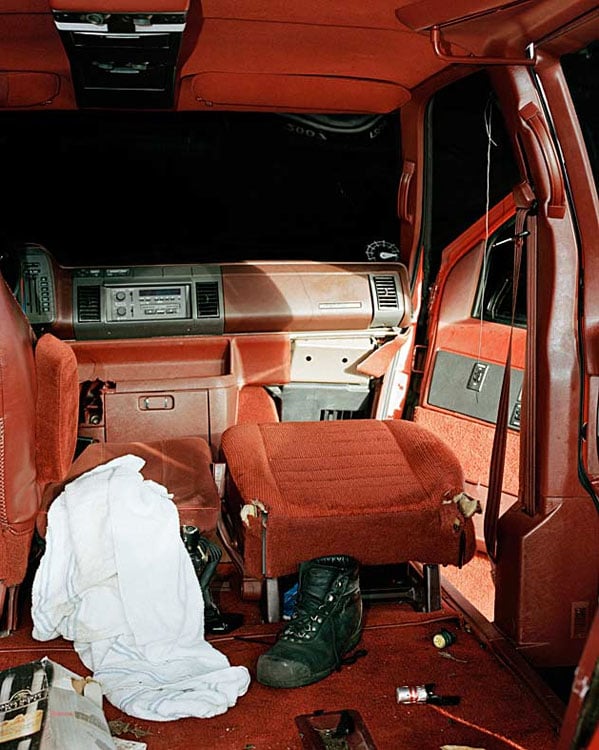 You can find more photographs from the series over on Howalt's website. Although we only shared photos from the series that show the interiors of cars, the project also contains additional abstract photos that focus on the cars' exteriors and airbags.
Car Crash Studies by Nicolai Howalt (via It's Nice That)
---
P.S. Howalt is the photographer behind the before-and-after portraits of boxers that we shared last year.
---
Image credits: Photographs by Nicolai Howalt and used with permission