A Sneak Peek of the Magical New Shake Reduction Tool Coming to Photoshop
The Internet let out a collective gasp back in October 2011 when Adobe gave an advanced preview of a crazy new image deblurring feature it has been working on. The feature can take a photo that's blurry due to camera shake, calculate the movements that caused the blur, and "reverse it" to create a sharper photo.
It looks like the feature isn't too far off now. Today Adobe released the above video that offers a sneak peek at what the tool actually looks like inside an upcoming version of Photoshop. Just as with the demo from two years ago, this video will drop many jaws.

Here's how the tool is used: First, you open up a blurry photograph in Photoshop, and click the "Filter" menu: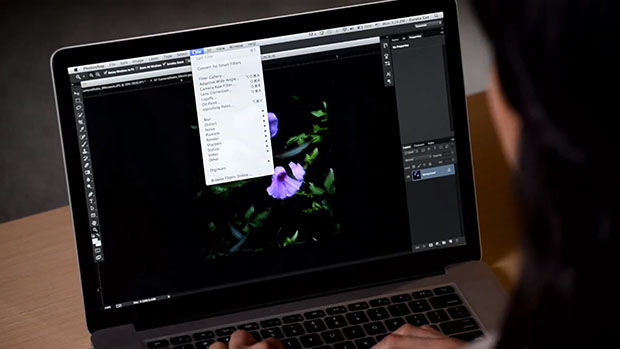 You'll see a new option under "Sharpen" called "Shake Reduction":
Photoshop will then automatically determine an area of the photo it'll use to crunch the deblurring information:
After some processing, the photograph is magically sharpened based on camera movement information determined from the blur patterns:
Here's a before and after comparison of the video's photo before and after deblurring:
Say hello to the future of fixing the blur caused by your shaky hands! There's no word yet on when this tool will go public, but we're guessing it's not too far off now.
If you'd like to see some previous examples of deblurred photographs that were published by Adobe, check out a couple of our old posts here and here.
---
Thanks for sending in the tip, Lloyd!