Vine is Exploding, and People Are Starting to Take It Very, Very Seriously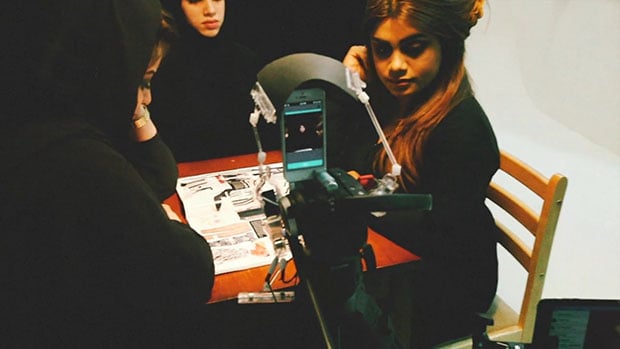 Vine is exploding in popularity. The Twitter-owned service, which allows you to share 6-second video loops, is now the number one free app in the iTunes App Store less than three months after being introduced to the world.
People are also starting to take the app very seriously: some are putting a crazy amount of time and work into creating 6-second-long short films.

Earlier this year, Robert De Niro's prestigious Tribeca Film Festival announced a new competition called #6SECFILMS that focused on short films created with (and shared through) Vine.
Creators were asked to submit their super-short films with the hashtags #6SECFILMS and one of four categories (#GENRE, #AUTEUR, #ANIMATE, or #SERIES) in order to enter the contest. The deadline for submissions passed this weekend, and next week a jury panel will select winners from each category and award a $600 prize to each.
Many of the submissions are casual efforts that aim for humor. For example, this one by Jordan Burt is titled "I'm the Bread Theif [sic]":
Filmmaker Hassan Kiyany, on the other hand, decided to go all out with his 6-second short film. How high did he raise the production value bar? Well, he has a behind-the-scenes video showing how his Vine loop was shot, and the video looks like something you'd see from a "proper" short film rather than something that lasts just 6 seconds:
Kiyany wonders, "Is this first serious 6secfilms professionally made on vine so far?"
Here's what Kiyany produced with his all his studio space, actors, and equipment. It's a short titled "I See What You See":
In an interview with the Wall Street Journal, Robert De Niro calls Vine an "interesting thing," and says, "I was just trying to time on my iPhone six seconds just to get a sense of what that is. It can actually be a long time […] you can tell a whole story in six seconds."