Jeremy Lock: The Chuck Norris of Military Photography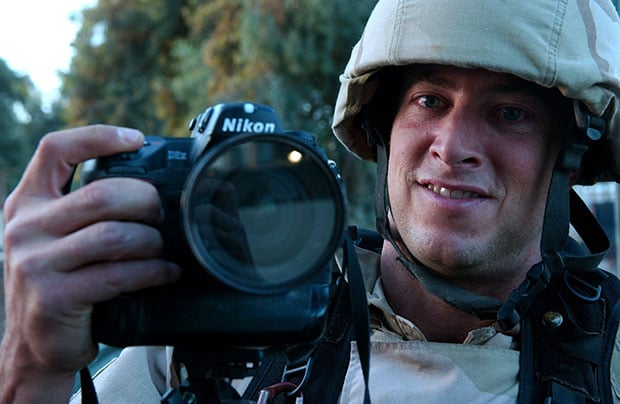 Every year since 1960, the government has held a Military Photographer of the Year competition to highlight the best images created by photographers in uniform. US Air Force Master Sergeant Jeremy "JT" Lock has won the award a staggering seven times. No other military photographer has come close to that.

Lock is an editorial photojournalist who has opportunities and training that most war photographers don't enjoy. For example, he's specially trained to shoot on land, from the air, and under the sea. His job has taken him to 40 countries on 6 continents.
While some conflict photographers are beginning to learn certain things that are useful for battlefields (e.g. life saving techniques), Lock is equally comfortable with both a gun and a camera in the thick of battles. He has even earned himself a Bronze Star, which is awarded for acts of heroism in a combat zone.
His career started 21 years ago when he was given darkroom tech responsibilities as an Air Force airman. From that lowly position, he worked his way up to the role of active military photographer, and began collecting accolades along the way. His photographs have been featured worldwide in publications that include National Geographic, Time Magazine, and the New York Times.
Here's a selection of Lock's photographs: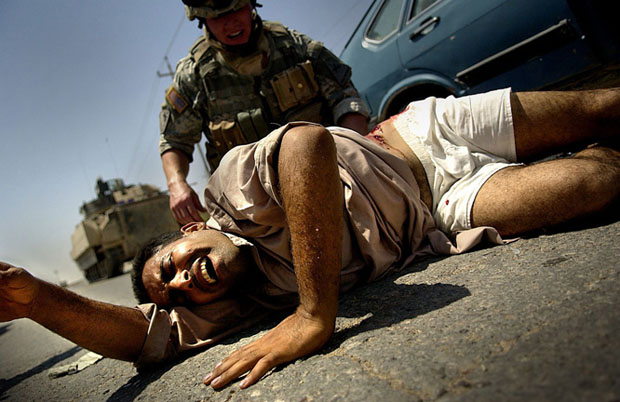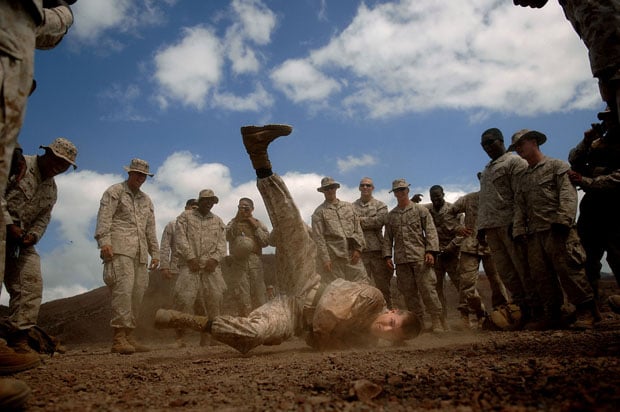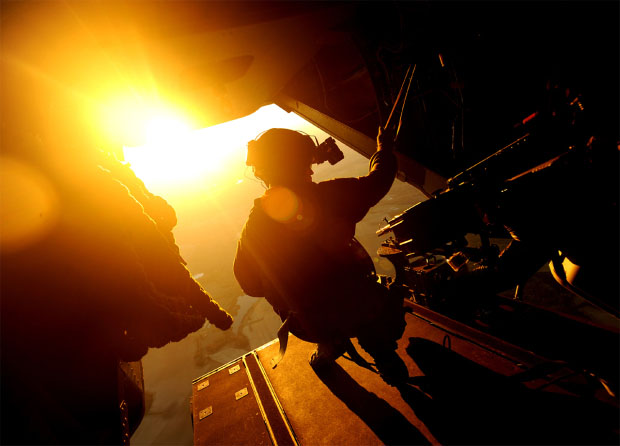 When Lock won the Military Photographer of the Year prize last year for the sixth time, CBS made this feature on his life and work:
When he won it earlier this year for the seventh time, the Washington Times aired this feature:
A couple interesting quotes by Lock: "To truly capture war is to capture it in the soldier's face next to you," and, "You're only as good as the last photo you've taken."
You can find more of Lock's work — including many non-military photographs — over on his website.
---
Thanks for sending in the tip, Christian!
---
Image credits: Photographs by US Air Force/Jeremy Lock and used with permission