Photographs of Ocean Waves Captured With a Long Lens and Slow Shutter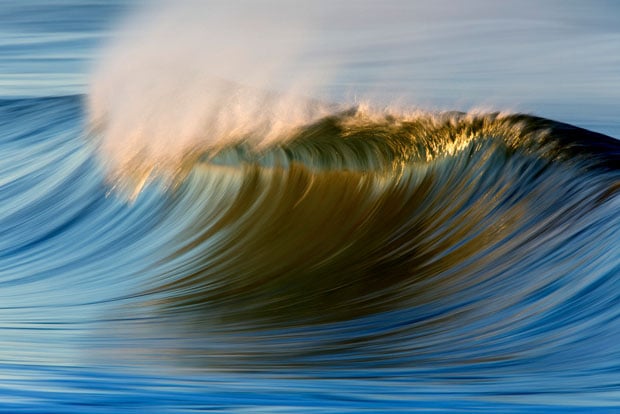 Photographer David Orias of Santa Barbara, California photographs waves with a slow shutter speed, capturing their movement, color, and power as they roll in from the Pacific Ocean.

His goal is to capture things in our world that our eyes cannot naturally see, taking advantage of the fact that cameras can gather light for longer periods of time and present the information as single images.
Orias tells us that he lives "in a location where the beach and rising sun are situated that allows the light form the sky and the sun to create beautiful reflections on the face of the waves."
To create the shots, he uses a "very long telephoto lens" to photograph the waves almost parallel to shore (i.e. he points his lens at an angle down the shoreline rather than directly out to sea).
I photograph at dawn and due to the lowish light at that time, I use a relatively slow shutter speed and pan the camera with the motion of the wave. This creates a very fluid and painterly feel to the photographs. The early morning light is filtered through a deeper layer of the sky and if there are clouds present in the sky or in some cases smoke from a wildfire, unusual colors are reflected in the wave.

Offshore winds are common in the location I shoot near Ventura, California and this creates a wispy spray being lifted off the waves as they break near the shore.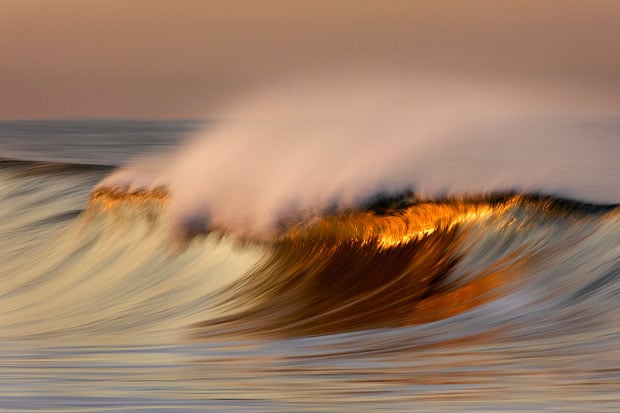 These images can be found in higher-resolutions in this Flickr set. You can find more of Orias work on Flickr and 500px.
Waves by David Orias (via Colossal)
---
Image credits: Photographs by David Orias and used with permission