Equinox: A Modular Concept Camera That Can Take on Various Form Factors
Most high-end digital cameras (not named Ricoh) aren't designed to be modular. If you want a new sensor in your camera, you'll need to buy an entirely new camera. Want to use a different lens system? You're out of luck.
What if there existed a universe in which all the major camera companies came together to form an extremely versatile modular digital camera? That's what Korean designers Dae jin Ahn and Chun hyun Park are attempting to answer with their concept camera design, called Equinox.

Equinox is a camera system that separates the "body" of the camera from the sensor and lens mount. It features a square "core" that contains a specific sensor and mount pairing. What body you choose to attach the core to is up to you.
There are at least three different shells you can place the core into to form a proper camera. One is a small barebones grip that essentially adds shutter triggering functionality to your sensor unit. Here's what it looks like with a viewfinder attachment:
If you need more functions, you can stick it into a bigger body that offers compact camera controls.
Here's the same body with a Nikon Speedlight attached to the standard hot shoe mount:
Finally, if you need the ability to control manual settings through physical controls, there's a larger body that contains all the buttons and wheels you'll need.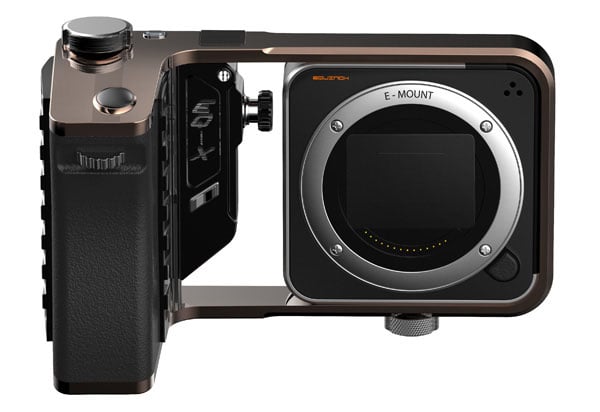 If you don't need a portable body at all — in a studio environment, for example — you can connect the sensor module to a special adapter that can allow special software to control your camera.
It's an interesting concept to look at and think about, but one that we probably won't see materialize anytime soon.
(via Yanko Design via TogTech)
---
Image credits: Concept designs by Dae jin Ahn and Chun hyun Park