Tell Time in a Snap with This Nifty Camera Clock Pendant Necklace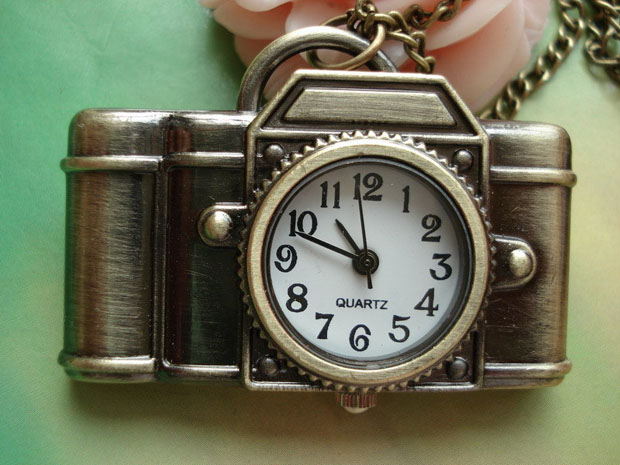 We've seen a number camera-shaped pendant necklaces before, but here's one that's a bit different from the rest. It's a camera pendant that doubles as a small clock that hangs around your neck.

It made of bronze, measures 1.2×1.7×0.3-inches (3×4.3×0.8cm), and has a little knob on the bottom that lets you set the time. The standard battery is loaded into the camera from the back:
The pendant comes with an 31.5-inch (80cm) vintage metal chain, as well as some brown leathery rope in case you'd like to have a different look and style.
These nifty little accessories are being sold over in an Etsy store called handmadeworld88 for just $5 each (add $4 for shipping), so they could make for a cheap photo-related gift. You can also find the same product being sold over on Amazon for $13+.
---
Update: A commenter named NikonCoach has kindly pointed out below that the pendant is also available on eBay for $3-$5 with free shipping.
---
Image credits: Photographs by handmadeworld88/Etsy