Photos of the White House Gutted During Its Truman Reconstruction
Did you know that the White House was completely gutted and rebuilt on the inside between 1949 and 1952? After decades of poor maintenance, the building was in danger of collapsing in 1948, which forced President Harry Truman to move out and commission a complete gutting and rebuilding of the building's insides.
The U.S. National Archives has been publishing photographs showing the gutted White House to its Flickr photostream.

The reconstruction project required that the entire interior of the house be dismantled so that new load-bearing steel beams could be put in.
Although the exterior of the house was basically unchanged when Truman moved back in on March 27, 1952, the interior finishes had little historic value left in them. The entire cost of the rebuilding project: about $5.7 million.
Here are some photographs captured during the process, and the original captions they were published with: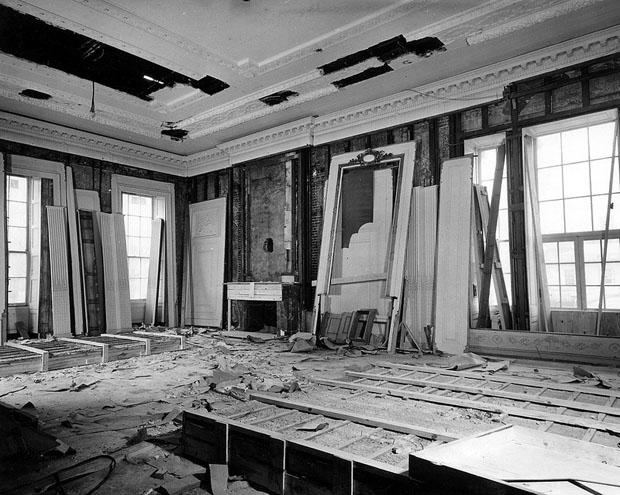 You can find more of these photos in this National Archives set on Flickr.
(via National Journal via The Verge)
---
Image credits: Photographs by the National Archives and the Harry S. Truman Library