Emerging Trend: "Instagram Moments" at Fashion Shows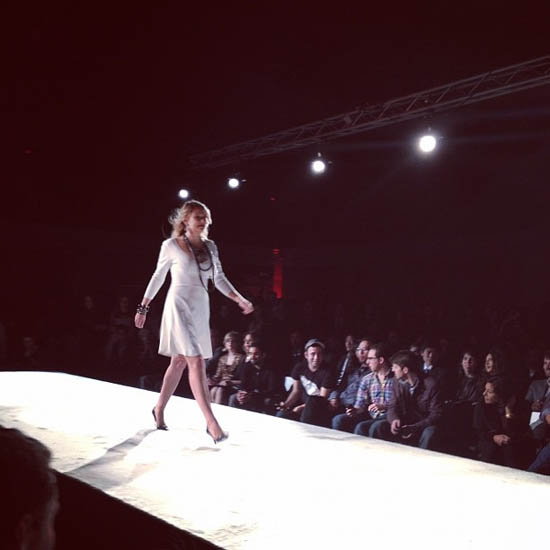 New trend alert: Eric Wilson of the New York Times reports that fashion shows are starting to have built-in "Instagram moments," in which models stop to pose for unofficial Instagram snaps:
[…] runway shows are hard to photograph, especially from the sidelines using a cellphone. A lot of people miss the shows entirely, so focused are they on taking pictures that are almost always out of focus. It all becomes a blur.

At the end of Prabal Gurung's show this afternoon, however, all of the models walked onto the runway and stopped, each one taking a position under a spotlight and standing there for several seconds, offering an opportunity for editors to get a good shot. The same thing happened at the Creatures of the Wind show on Thursday. Call it the Instagram moment.
An Instagram Moment [NYTimes]
---
Image credit: Girls n boys in tech fashion show is surprisingly awesome. Go #HackNY #RaiseCache! by dpstyles™