Portraits of a Daughter in the Style of Old Master Paintings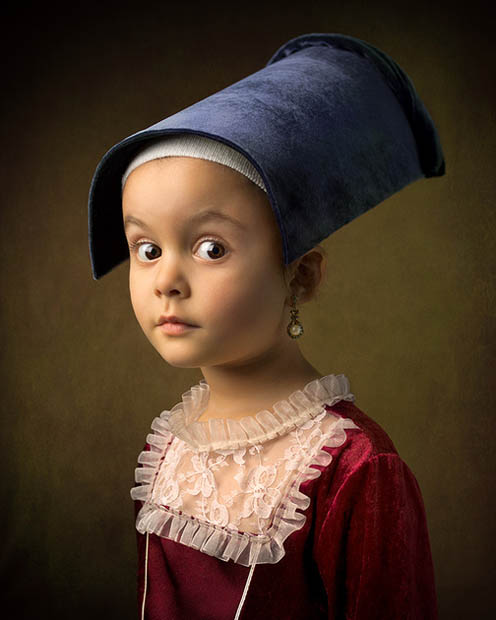 Photographer Bill Gekas of Melbourne, Australia has been creating portraits of his young daughter in the style of master European painters of old.

Here's
what Terry Lane of The Age has to say about the work
:
Using various models, including his five-year-old daughter, Gekas has brilliantly re-imagined the masters, replicating the lighting style for which they are famous. The so-called Rembrandt lighting is characterised by strong window light falling on one side of the subject's face and body, producing shadows amid a rich glow. Gekas uses artificial light to simulate the admired window-lighting effect.
Here is a selection of the portraits in the series so far: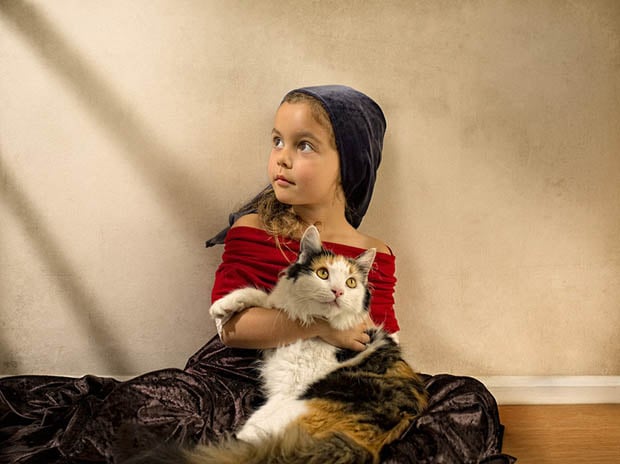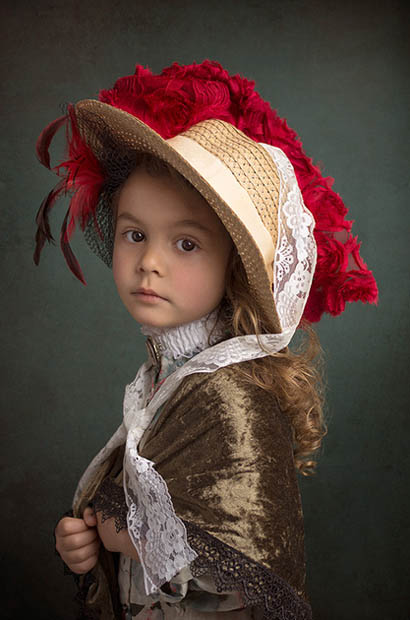 Gekas says that he's completely self-taught as a photographer and learned the basics of the craft back in the days of 35mm film photography. After using his analog SLR through the 90's, he switched over to digital photography starting in 2005.
You can find more of his photography in the gallery on his website.
---
P.S. If you liked this work, check out Suzanne Jongmans' similar portraits that feature foam packing materials as props, and photographer Maisie Broadhead's meticulous photographic recreations of old master works.
---
Image credits: Photographs by Bill Gekas and used with permission