Photos of the Insects in Your Home… in the Style of 17th Century Paintings
Want to see the face of the tiny insects that live in your home? For his project "Suburban Symbiosis: Insectum domesticus," photographer Daniel Kariko shot close-up portraits of common household insects. The images are gorgeous… and terrifying.

Kariko, an assistant professor of Fine Art Photography at East Carolina University in Greenville, North Carolina, uses tweezers to pose each dead insect before photographing them with a scanning electron microscope and stereoscopic microscope. The two sets of images are combined for each resulting shot.
Kariko also carefully considers the lighting to create a painterly quality to the shots.
"I carefully arrange the LED lighting, small reflectors, and diffusers, in order to achieve a 'portrait'-like effect inspired by the tradition of 17th Century Dutch masters," he says. Each photo takes between 15 to 25 hours to create, Kariko tells CNN.
"Insects find way into our homes no matter how vigilant we are in our effort to keep the nature on the outer side of our windowpanes," writes Kariko. "[These] images are meant to be portraits of our often-overlooked housemates."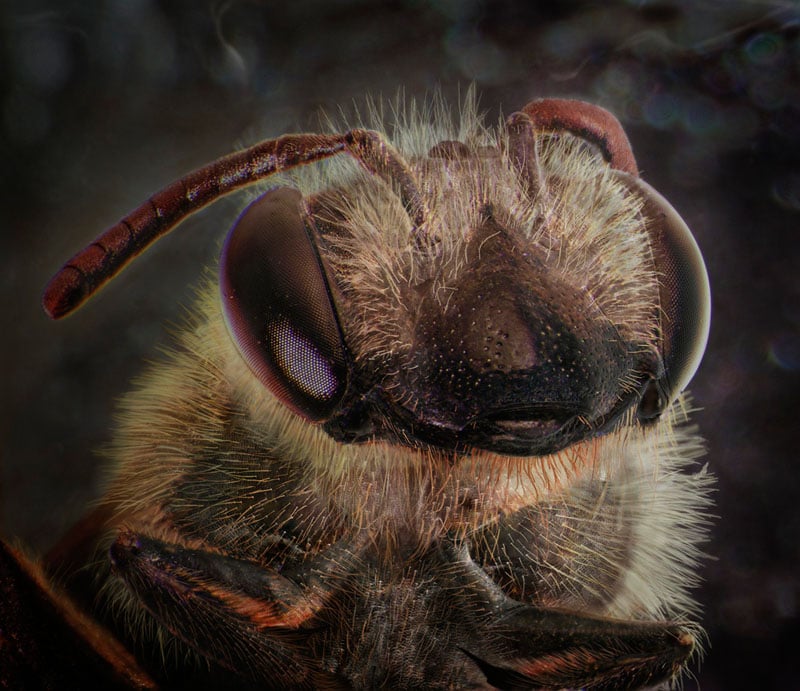 Kariko has created over 50 photos for the project so far. You can browse through his gallery over on his personal website.