Sigma Announces 4 New Lenses, Shows MFT and E-Mount Some Love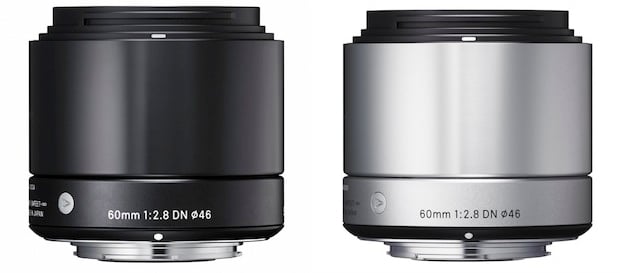 Sigma is making camera lovers happy today with the announcement of four new lenses. Well, actually it's one new lens and three new versions of old lenses, but it's good news all the same. All of the new lenses are part of Sigma's sleek ART product line, and were announced today at the CP+ Camera and Photo Imaging Show 2013 in Japan.
The one brand new lens (pictured above) is a 60mm f/2.8 DN midrange telephoto lens that will be available for Micro Four Thirds and Sony E-Mount. It, along with the refreshed 30mm f/2.8 DN and 19mm f/2.8 DN lenses (pictured below), feature a telecentric optical design to minimize color issues, a focusing motor quiet enough for video, and a metal exterior available in either silver or black.
An APS-C lens (pictured below) was also announced alongside the mirrorless options: the 30mm f/1.4 DC HSM will be available for Sigma, Canon and Nikon mounts. It features nine elements in eight groups, rounded aperture blades, and a double-aspheric lens to minimize spherical distortion, astigmatism and coma.
Abundant technical details are available in the official press release, which you can visit here if you feel so inclined. So far Sigma isn't sharing availability or price information.