FBI Snags Banker in the US in Connection with the Olympus Accounting Scandal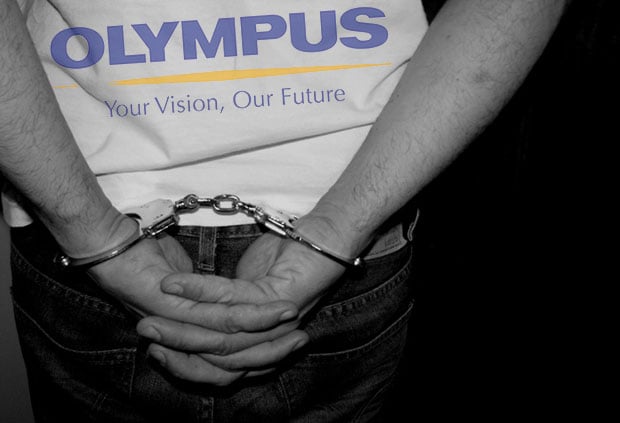 Well, if you thought the drawn-out drama of the notorious Olympus accounting scandal was over — we definitely did — you were wrong. It seems that white collar criminals not included in the original seven people arrested in the case shouldn't take the yacht out of the marina just yet (or maybe they should), because, as former bank executive Chan Ming Fon learned yesterday, the FBI is still looking for you.

According to the New York Times, Fon — whose financial affiliations have not been revealed — is accused of assisting Olympus as they tried to hide their economic transgressions from auditors; a job for which he was paid something in the vicinity of $10M.
As the world watches to see how Japan's government will ultimately react to prevent this from happening in the future, Fon's arrest could shed more light on the details of the elaborate coverup. For now, all we know is that Fon lied to auditors about the contents of a hundred-million dollar plus fund in 2009, but more details should come to light as prosecution moves forward.
Fon, for one, has "acknowledged that it was wrong to assist Olympus in deceiving its auditor," but unfortunately for him the law won't let him off just because he says he learned his lesson. If convicted of conspiracy to commit wire fraud, he could face up to 20-years in prison.
(via NYTimes)
---
P.S. If you were thinking of using the idea to write a mystery novel you're a bit late, former CEO Woodford who exposed the scandal in the first place has already published his version of what happened.
---
Image credit: Photo illustration based on Handcuffs by .v1ctor.