The Ethereal World of Extreme Landscape Photographer Alexandre Deschaumes
Self-taught photographer Alexander Deschaumes only started making photos back in 2003, but his dedication to the craft and his thirst for jaw-dropping landscapes have brought him a long way since then. Deschaumes braves extreme weather and hazardous landforms, going to locations that many landscape photographers would never dare venture, all for the sake of his images. The 2-minute video above offers a look into his world of extreme landscape photography.

It's actually the official movie trailer for a 52-minute-long documentary film about Deschaumes' work, titled, "La Quête d'Inspiration" (The Quest for Inspiration). Created by filmmaker
Mathieu Le Lay
, the movie will be released at the end of this year.
Here are some photos that'll give you a taste of the trailer and the upcoming movie: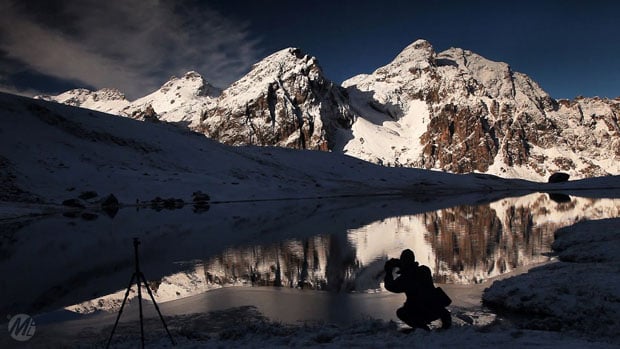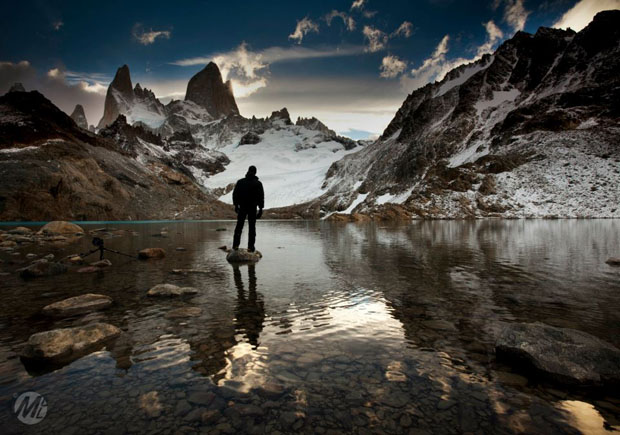 Here's a photograph showing the gear Deschaumes carries with him on his photo expeditions:
The duo also released an 8-minute sneak peek of the film about a year ago. It's quite inspiring as well:
You can receive the latest news regarding the film by keeping up with its official Facebook page.
To view some of Deschaumes' photography, check out these galleries on his website as well as his images on 500px, where he has amassed hundreds of thousands of views and tens of thousands of likes.
Alexandre Deschaumes – La Quête d'Inspiration [Facebook via ISO 1200]
---
Image credits: Photographs by Alexander Deschaumes and Mathieu Le Lay