Nikon Photo Contest No Longer Accepts Photos Shot Using Film Cameras
Another sign of the times (and bad news for film-photography enthusiasts): one of the most prestigious photo competitions in the world no longer accepts film photographs. Earlier this week Nikon published a "call for entries" for its 34th Nikon Photo Contest. Here's what the entry guidelines say about "Eligible Works":
Image data files created with digital cameras (including medium- and large-format cameras). Images that have been retouched using software or by other means will be accepted. Both color and monochrome images will be accepted. (Scans of photographs taken with film cameras are not eligible.)
The contest has been held since 1969 to "provide an opportunity for photographers around the world to communicate and to enrich photographic culture for professionals and amateurs alike."


The same photo contest two years ago did accept film photographs:
Image data captured with a digital still camera (excluding that captured by medium-format and larger digital cameras) and image data created by scanning an image captured with a film camera (35mm or APS) will be accepted. Images that have been digitally enhanced or edited with software will also be accepted.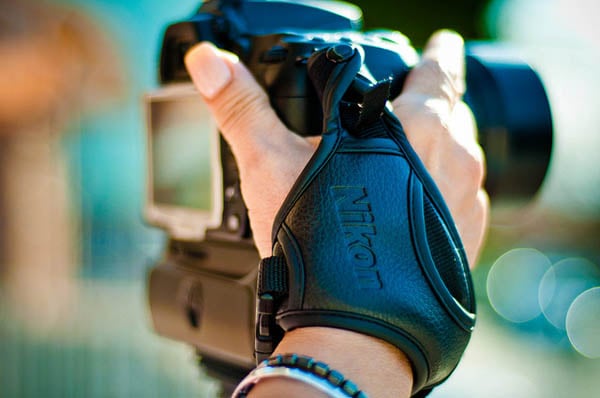 On the contest's official website, Nikon says that the change is in response to the changing landscape of photography:
In the last 10 years, with the wide penetration of digital cameras, the environment surrounding photography and cameras has dramatically changed. And so the contest is changing as well, both in name and in structure.
The new guidelines this year rule out photos shot using the Nikon F6, a $3,000 professional film SLR that's still in production. They're also major obstacle to photographers who shoot medium or large format, since it can cost quite a pretty penny to go digital in those formats.
---
Thanks for sending in the tip, Kav!
---
Image credits: oldnew camera selfportrait by salguodbocaj, Nikon FM by Khánh Hmoong, Nikon Camera Strap by Jorge Quinteros