Joby GripTight: A Universal Clamp-Style Tripod Mount for Smartphones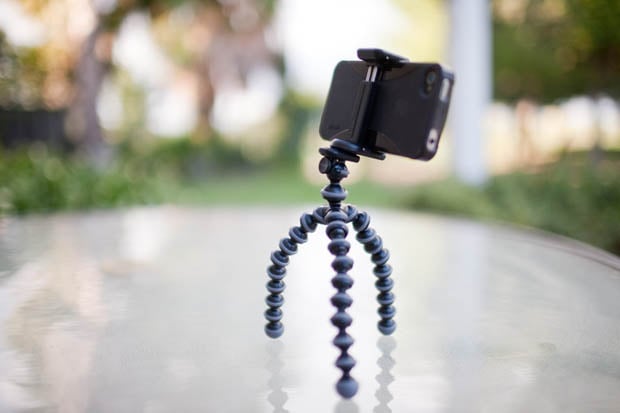 GorillaPod maker Joby announced a new product today designed for people who regularly use their smartphones for photography or videography. Called the GripTight, it's a universal tripod mount that'll work with most popular smartphones. It's basically a compact spring-loaded clamp with a tripod mount built into the bottom. Stretch the rubbery clamp over your phone, and it'll grip it tightly in place.


The limiting factor for the grip is how far the arm extends. Your smartphone will need to be between 2.1 to 2.8-inches wide for the clamp to fit snugly. Since it uses a clamp-based system, you don't need any special attachments on your phone, and you can keep your phone inside any protective case you use.
The GripTight will also fit any tripod that uses a standard ¼-20″ screw.
For extra portability, the arms of the clamp fold closed when you're not using it, allowing it to take up minimal space in your camera bag.
The mount itself costs $20, but you can also pair it with a Micro Stand or a GorillaPod Stand for $30.