Hasselblad Teases Its Shiny New Medium Format DSLR, the H5D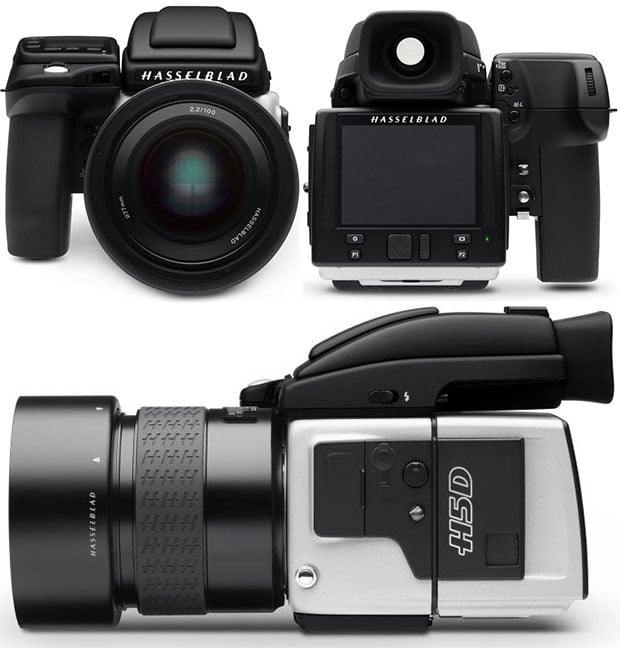 Hasselblad first launched its H System of digital medium format cameras back at the 2002 Photokina. The H4D was unveiled three years ago in 2009, and a number of variants and price cuts have been introduced since then. The company has just announced that it will be updating the H System line at Photokina this year with the new H5D, along with a new 24mm f/4.8 (17mm equivalent 35mm terms) and macro converter for wide angle lenses.
The camera features RAW + JPEG mode, improved focusing features, the largest and brightest viewfinder on the market, larger and more ergonomic buttons, and improved weather sealing. It'll start shipping in December 2012 in 40, 50, and 60 megapixel models (along with 50 and 200 megapixel "Multi-Shot" models). Although the price isn't known, you can expect it to cost around the same price as a standard minivan, so get your arm and your leg ready to pay for the thing.