Hasselblad H4D-40 Camera Unveiled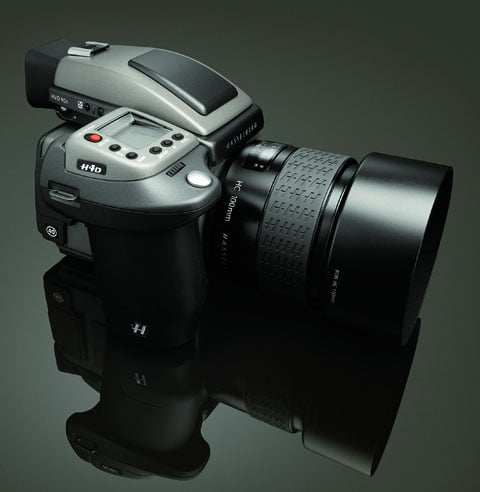 At the beginning of the week, Hasselblad announced the H4D-40 medium format DSLR, and stated the camera would be unveiled next week at the February 10th worldwide launch. Well, details of the camera were leaked onto the Internet, leading Hasselblad to lift the February 9th embargo it had request. Today Hasselblad officially released photos and features of the new camera.
The 40 megapixel camera will cost $19,995, includes a lens and viewfinder, and is meant to compete with the Leica S2 (a 37.5MP medium format camera in a 35mm style body). In their press release today, Hasselblad CEO Larry Hansen states,
Most high-end photographers understand the advantages that a medium format system has over smaller formats, but many younger photographers have never been exposed to larger format photography.
Hmmm… Many younger photographers have never been exposed to $19,995 cameras either.
(via Amateur Photographer)