The Macbook Air as a Concert Camera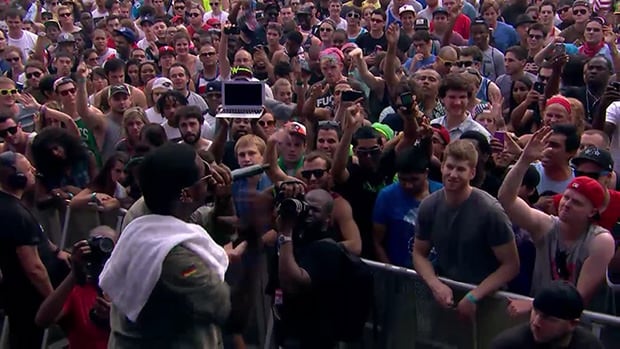 Redditor bottleface was watching the live stream of Jay-Z's first annual "Budweiser Made in America" festival this past weekend, when something caught his eye. One of the concert goers standing in the front rows had made a pretty unique camera choice: a Macbook Air. While the fans around him held up smartphones to snap photos and record videos, the Macbookographer was proudly holding up his laptop with the FaceTime camera pointed at the performance.

Here's a closer crop in case you desire a better look at what's going on:
We've seen plenty of cases of people using giant tablet computers as cameras, but using a laptop as a camera is definitely a first for us. The Macbook Air is equipped with a camera that shoots 720p video, which results in decent footage. However, this also means that still photos only pop out at 1280×720, or 0.9 megapixels.
Here's to hoping that this doesn't catch on and become a thing.
(via Reddit via Cult of Mac)