Curious Photos of Headless People
San Francisco-based photographer Lee Materazzi doesn't just take pictures of people jammed into uncomfortable spaces. She also photographs people with their heads stuck into random locations for photos that make them look strangely headless. The quirky images have titles that include "Head in Table", "Head in Rug", and "Head in Sand."

As with all of her work, the images aren't Photoshopped.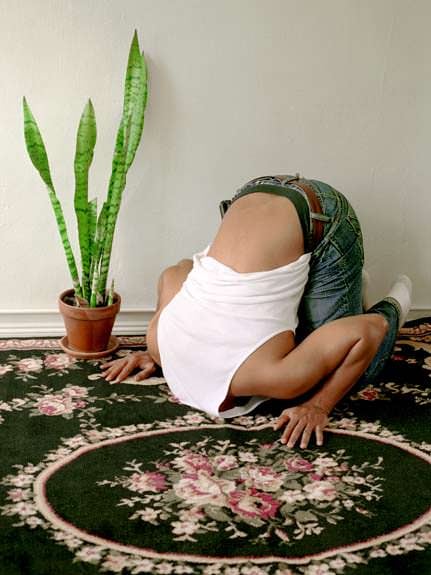 You can find more of these images over on her website.
---
Image credits: Photographs by Lee Materazzi and used with permission