The New Yorker Puts Instagram Account in the Hands of its Photographers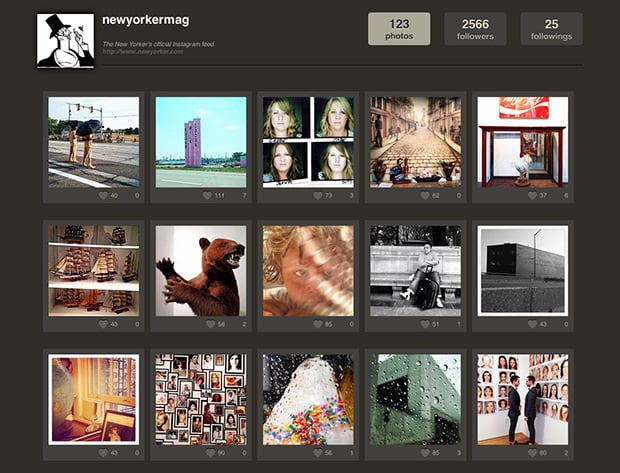 Ever since Instagram began its meteoric rise into social media superstardom, companies have sought to use the photo sharing platform to promote their brands. The New Yorker magazine has spent the past six months using the service to broadcast images found in its issues.
The photo sharing has been good, but not great, for the business: the @newyorkermag account only boasts about 2,500 followers. Seeing this, they've decided to try a new experiment: instead of having its public relations department handle photo sharing, they're putting it directly in then hands of the photographers creating the images.

Starting this month, the magazine is handing the account to its staff photographers, one at a time. The first photographer to carry the torch is Martin Schoeller.
Schoeller, who has been with the publication since 1999, is best known for taking portraits of celebrities with his trademark minimalist style.
Every few weeks, the account will be passed on to a new staff photographer who will use it to document the things they see as they shoot assignments.
It'll be interesting to see whether this idea pans out for the magazine. If it does, expect hoards of publications to follow suit.
@newyorkermag (via The New Yorker via Mashable)