Olympic-Sized Meals on Oversized Place Settings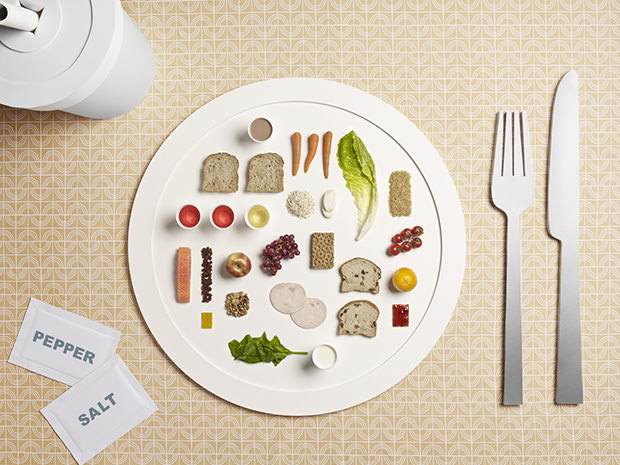 Photographer Michael Bodiam and set designer Sarah Parker were recently commissioned by NOWNESS to shoot a project called "A Day on My Plate: Athletes' Meals". The goal was to document Olympic athlete meals, but with a twist: instead of standard perspectives, the massive amounts of food were placed onto oversized place settings created with laser-cut MDF, cardboard and paper. Parker says,
I wanted people to be able to draw direct comparison between the diets, and to produce something quite playful that subtly hinted at the sport each athlete participated in.
See if you can pick up on the "subtle hints" and guess the sports behind the meals (answers at the end).

Here are the answers: runner, gymnast, ice skater, hammer thrower, and triathlete.
(via NOWNESS via Junkculture)
---
Image credits: Photographs by Michael Bodiam and used with permission