How One Photographer Got His Instagram Photos Into Sports Illustrated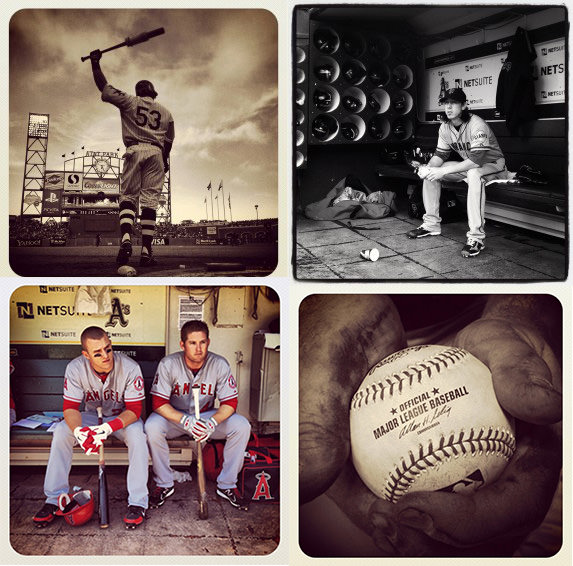 The latest issue of Sports Illustrated magazine features 18 baseball photographs by sports photographer Brad Mangin across 6 of the opening pages. Not just any photographs, mind you, Instagram photos. Mangin has an interesting blog post on how the whole process happened:
By the time the regular season opened in April I felt like I was shooting baseball for the first time ever, through the lens of my iPhone and the square format of Instagram. I wrote a blog post for The Photo Brigade entitled "I Love My New Camera." I wasn't kidding! I started looking at everything with a fresh set of eyes from the moment I walked onto the fields in Oakland and San Francisco about three hours before each game. It was like I was a newborn photographer seeing things for the first time.

I was naturally drawn to the dugouts where I found many baseball-related pieces of equipment that made for good pictures. By the time the players came out and sat in the dugouts before the games I was ready to try and capture them getting ready. At first I felt pretty strange not using my Canon EOS-1 Mark IV and shooting with my iPhone instead. I eventually became more comfortable and started getting some pictures of the ball players that I liked.
How I Made Instagram Images That Were Good Enough for Sports Illustrated (via A Photo Editor)
---
Image credits: Photographs by Brad Mangin