Edwardian Sartorialist: Street Fashion Photos from a Century Ago
The Sartorialist might be a big name in street fashion photography these days, but snapping impromptu photos of the latest clothing trends is nothing new. Over a century ago, a photographer named Edward Linley Sambourne did the same kind of photography on the streets of London and Paris using a concealed camera. His images form a beautiful historical record of what people wore that deviates from what people typically think of when they hear "Edwardian fashion".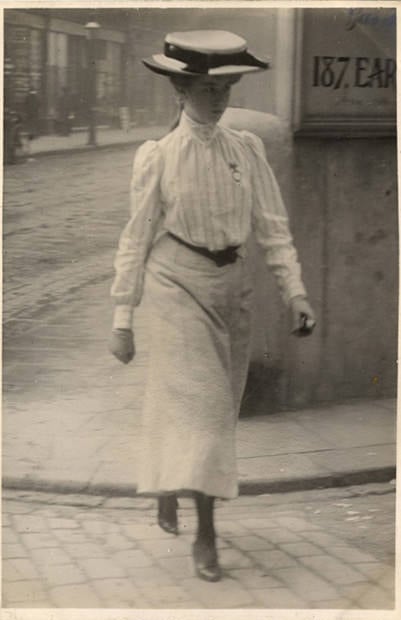 The Library Time Machine website run by the Kensington and Chelsea Libraries has a lot more historical images of old school fashion.
Street style 1906: Edward Linley Sambourne's fashion blog (via Coudal)