Portraits of Mexican Pointy Boot Wearers South of the Border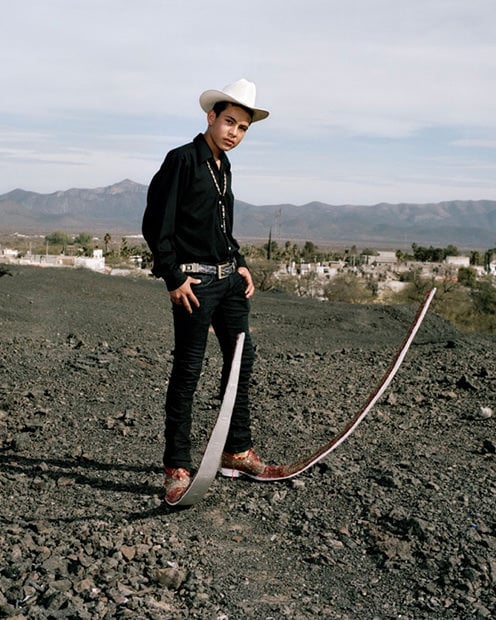 After being introduced to long, pointy Mexican boots through a Facebook video, Brookyln-based photographers Alex Troesch and Aline Paley decided to travel to the northern city of Matehuala, Mexico to see and document the shoes themselves. TIME writes,
In northern Mexico, the pointy boots trend is more about flash than fashion. "They're worn by people who want to impress other people," Troesch says. In fact, one boot maker they met had transformed a regular pair of shoes into pointy boots for a client who wanted to impress the jury of a dance contest. That's how the fervor started—but not everyone is a fan. "Sometimes you'd hear people teasing others about wearing the boots," Troesch says. "Still, it was very interesting for us to witness how such a common object—cowboy boots—worn by so many people in northern Mexico could be reinvented and reappropriated by young teenagers whose eyes and ears are so many times directed towards the other side of the border."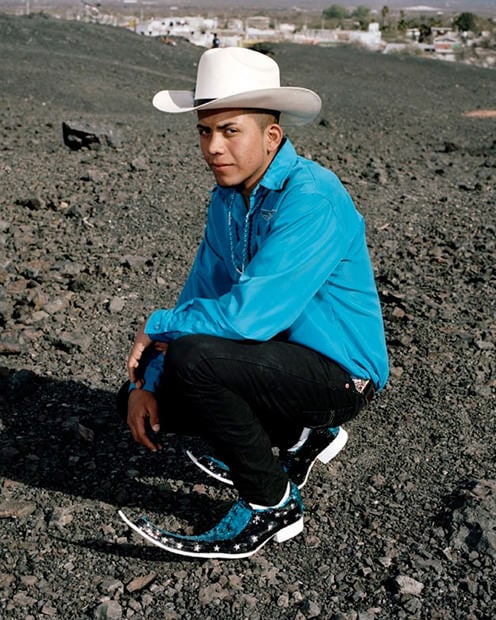 You can find more of these images here and here.
(via TIME via Laughing Squid)
---
Image credits: Photographs by Alex Troesch and Aline Paley and used with permission