Nikon to Stop Making Parts Available to Unauthorized Camera Repair Shops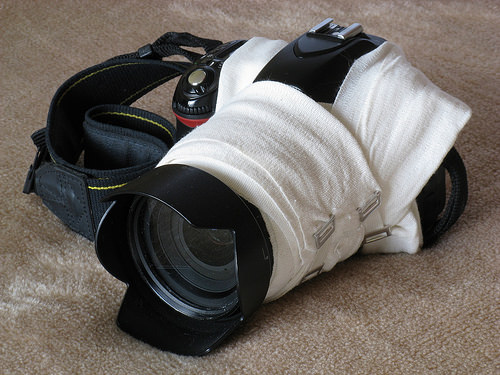 In mid-January, Nikon sent an letter out to independent camera repair technicians across the US, informing them that "it will no longer make repair parts available for purchase by repair facilities that have not been authorized by Nikon Inc. to perform camera repairs." After July 13th, 2012, unauthorized repair shops will no longer be able to repair Nikon cameras — a huge part of their business — with official manufacturer-approved parts. iFixit writes,
Scott Jarvie, a full-time photographer, outlined his concerns with the policy in a detailed Google+ post. He demonstrates how silly the new policy seems by comparing cameras to cars. What if your car broke, and you went to your favorite mechanic, but he told you that you're out of luck? Though he could fix your car by tomorrow, your car's manufacturer will no longer allow him to buy the necessary parts. Instead, you have to send your car to your car manufacturer's own repair shop (which, if we're taking this analogy all the way, has a much poorer BBB rating than your own local shop) or one of two dozen manufacturer-authorized repair shops—oh, you don't live near one of those? There's not even one in your state? Too bad. Forget driving to work this week; you're going to have to ship in your car.
If you want to speak out against this new policy, there's an online petition you can sign that has already raised thousands of signatures.
How Nikon is Killing Camera Repair [iFixit]
---
Image credit: No more photos temporarily by Stefan Marks