Walnut and Cherry Wood Coverings for the Fujifilm X100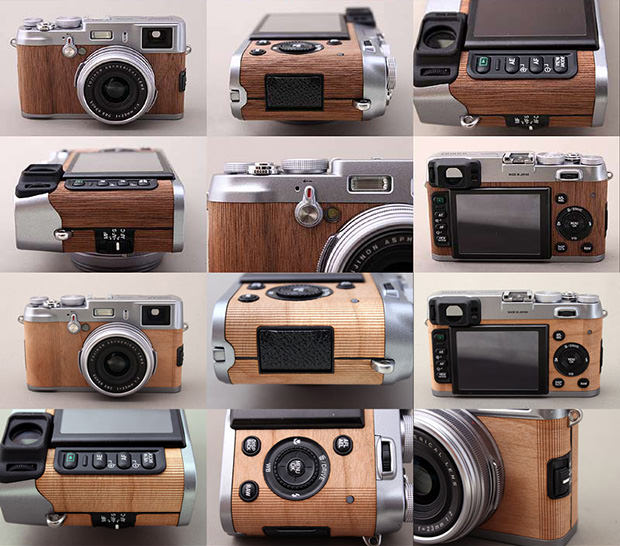 Remember the light brown leather X100 special edition announced by Fujifilm a couple of days ago? While those might come with a unique limited edition serial number, the look apparently isn't as unique. As a commenter pointed out, it appears to be a covering offered by a shop named Aki-Asahi Custom Camera Coverings. There are quite a few styles in addition to that look (which is named "Lizard Ochre"), including a couple of beautiful wood coverings crafted from walnut and cherry wood.

The styles, all made from cow leather, mimic some pretty exotic animal skins, including camel, crocodile, and lizard: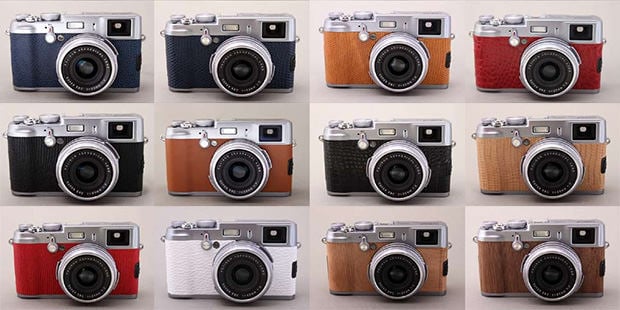 You can order one of these custom styles from the shop's website here.
FinePix X100 Leather Kits [Aki-Asahi]