DOF Calculator Helps You Take Sharp Landscape Photos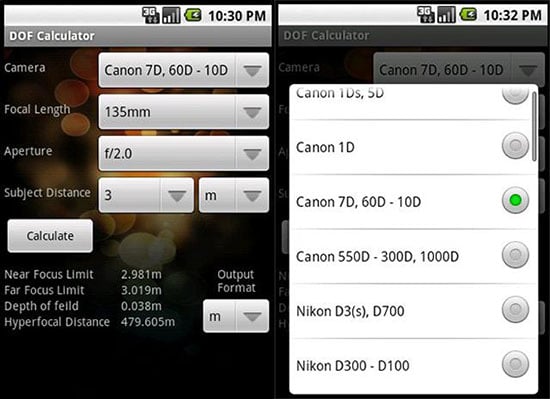 DOF Calculator is an app for Android phones that helps you easily calculate depth of field and hyperfocal distances. Simply tell it your camera, lens, and aperture setting, and it'll spit out the numbers you need for optimally sharp landscape photographs. You can download it for free by searching for "DOF Calculator" in the Android Market.
For a quick video tutorial on how hyperfocal distance works, check out this post.
DOF Calculator (via Lifehacker)