Photographer Stripped of Prestigious Wildlife Award for Cheating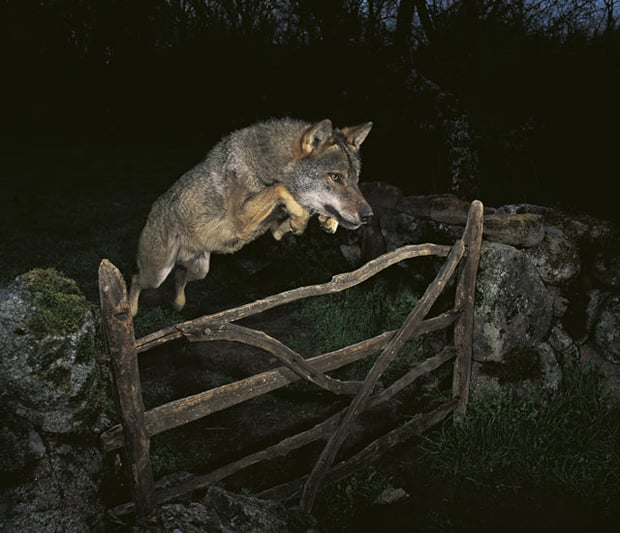 About a month ago we reported that José Luis Rodriguez had come under fire after winning the prestigious Veolia Environnement Wildlife Photographer of the Year award. The winning photograph depicted a rare, Iberian wolf hopping a fence to reach food placed outside by the photographer, but rival photographers soon began to question whether the wolf was indeed a wild wolf.
After a month of investigation, Rodriguez has been stripped of the prestigious award and banned for life, in what some are now calling "the biggest scandal to ever hit the world of wildlife photography". The winning image was selected from among 43,135 submitted from 94 countries.
A statement on the competition's website states,
The judging panel looked at a range of evidence and took specialist advice from panel judges who have extensive experience of photographing wildlife including wolves. They also considered the responses to specific questions put to the photographer José Luis Rodriguez.
However, Rodriguez continues to deny that the wolf was a captive wolf.
(via Amateur Photographer)