21 Awesome T-Shirts for Photographers
I'm a big fan of Threadless and the seemingly infinite stream of hilarious t-shirts designs that are constantly being created by its dedicated community. However, I haven't been able to find many shirts designed specifically for photographers on the service. Yesterday I tweeted a request for links to photography related t-shirt designs, and received quite a large number of interesting responses. After looking through all the links tweeted in response, here are my favorites (click the shirts to go to where they're sold):
#1: I Can't Draw
One of the few photography-related t-shirts I was able to find on Threadless.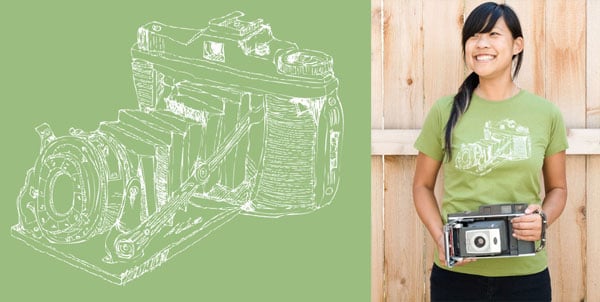 #2: Spray and Pray
Who cares what or how you shoot if you can put it through Photoshop it afterwards?
#3: Beware of the Photographer
If you're not careful around me, you might get shot (or Photoshopped).
#4: Camera Display Panel
A great shirt to confuse non-photogs. See if you can trick people into believing they're all math symbols.
#5: Smile Baby
#6: Instant Pool Party
Threadless shirts are always top-notch.
#7: Flasher
Hmmm…
#8: Aperture
Another minimalistic design. Maybe it's saying "Shoot from (or at) the hip"?
#9: 18% Grey
Amazing! A shirt that doubles as a gray card…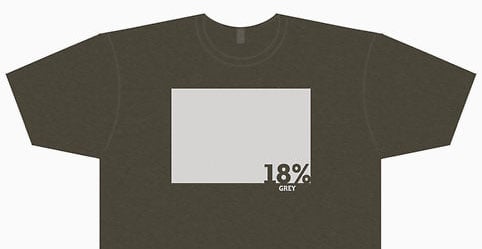 #10: photographer's friend
Give this to your assistant and have him or her simply stand in for a picture.
#11: Photographer Grrl
#12: I Like To Flash People
#13: You are here, But I can fix that in Photoshop
#14: oh, crop
This shirt is a chance to show just how nerdy you are.
#15: photographr
For those of you who are obsessed with Flickr.
#16: Hassel
#17: What the f-stop
#18: Camera Girl
#19: Photographic Memory
#20: Lens
A pretty minimalistic design by Chase Jarvis. Become the lens.
#21: Sunny 16 Rule
If you ever forget the Sunny 16 Rule, just look in the mirror.
Hanging Cameras
Many of the shirt designs I found simply had a camera hanging around the neck. Here are six of them:
Clever, but Text
Most of the shirts I found were clever, but only contained text. I've collected some here, since I didn't want to waste space displaying too many shirts with only text on them:
Online Stores
Here are a list of online stores, shops, and merchandise pages that offer photography-related t-shirts:
Update: Received another interesting design via email, called Photoshoplifter. Check it out!
Update 2: Here's yet another design emailed to us: Still Need The Vision
---
A big thank you to everyone who helped us put together this list by sending us links via Twitter! You guys are awesome! If you know of any funny/awesome/cool shirts that we didn't include, please share it with us by leaving a comment!