An educational project in India is encouraging Muslim women to take up photography, in defiance of a controversial fatwa issued earlier this year that said the practice was "unIslamic."
Woman's advocacy group Aawaaz-e-Niswaan — which is based in the Mumbai suburb of Kurla — has trained more than a dozen women in photography skills, going against of regional customs and, now, this particular fatwa.
Haseena Khan, founder of the project, explained that she had been thinking about new ways to help Indian women break out of restrictive traditional roles when she hit on photography. Training women to use cameras would not only open new career paths, she reasoned, but encourage them to mingle more openly in a society that expects women to stay in the background.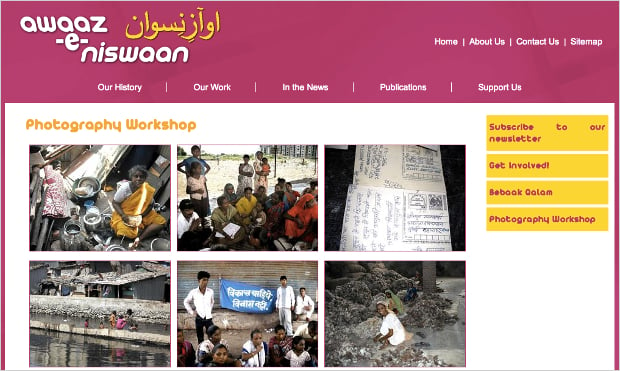 Khan recruited professional photographers to help teach students, with the one requirement being that they had to work outdoors, in public. The students, most of whom had never held a camera before, faced up to the challenge, capturing scenes ranging from celebrity appearances to wife-beating, often while wearing a burqa. (Sample images here.)
Khan said the recent fatwa, in which the head of the country's leading Islamic seminary declared photography "unIslamic" and unsuitable as a career for Muslims, simply adds more urgency to her work. "The fatwa reeks of the medieval mindset," Khan told The Times of India. "Just as writing brings catharsis to writers, photography is a way of feeling liberated."
(via The Times of India)
---
Image credit: Jama Masjid by Shashwat_Nagpal