Amazing Timelapse Made From 3.5M Photos Shot Over the Last Decade
A photographer created a stunning timelapse over the course of eight years shooting over 3.5 million still photos.
Jack Fisher shot so many photos on his Canon 5D Mark IV that when it went in for repair the camera manufacturer told him it was one of the highest shutter actuations they had ever seen.
"Sequences is the culmination of shooting timelapse for ten years," Fisher tells PetaPixel. "Over the last eight in particular, I've shot for a wide variety of production companies, brands, and tourist boards all over the world."
"I called it Sequences because I try to create stories, or scenes in my timelapse photography," he continues.
"I love trying to seamlessly link multiple shots together and display a city or event in a unique and entertaining manner over a series of different shots."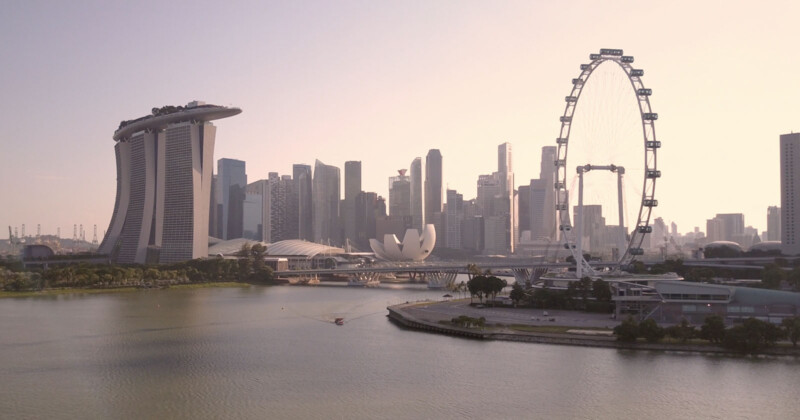 Fisher shoots for a production company that makes the after-movies for the Ultra Music Festival which has editions all over the world
"I recently found out I've spent 24,250 minutes in the air in the last couple of years (or 7.5x round the sun), and that's only with one airline," says Fisher.
"Every year I travel extensively with this contract. I also shot festivals like Lollapalooza in Chicago, the Djakarta warehouse project in Indonesia, and EDC in Las Vegas. I've also worked for a handful of tourist boards in cities like Tokyo and Amsterdam. And have recently shot broadcast documentaries in Scotland and Norway."
When Fisher started editing all of the footage he had shot over the last ten years, he also used some of the VFX skills he has developed.
"I do 75% of the post in [Adobe] After Effects," he explains. "I've picked up a few other bits of software over the years that have really helped. I'm also good friends with a pro-VFX wizard, Thiago Porto. So he's been very helpful when I've had VFX-related questions.
"I'm currently trying to figure out how we can use AI software to do a lot of the time-intensive post-production associated with timelapse, (especially my VFX-heavy style of timelapse)."
More of Fisher's work can be found his website and Instagram.
---
Image credits: Photographs by Jack Fisher