Photographer Explains How to Make Your Photos Look Like Oppenheimer
A photographer explains to PetaPixel how to give photos the look of Christopher Nolan's Oppenheimer movie.
Matt Solie (@ayitsphotography), from Vancouver, Canada, says it all comes down to using greens correctly.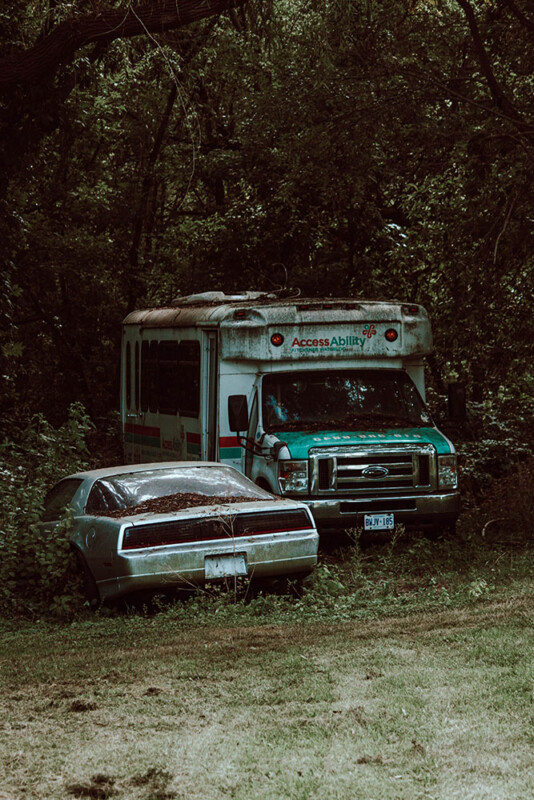 "Oppenheimer has many different visual looks, but the most prominent is the scenes containing a duller green tone and darker shadows," he says.
"This can be replicated using the tone curve, color grading, and lowered darks as shown in my video. Shooting your photos with a very direct focal point as well as the photo having depth can also make your photo more cinematic and match that 65mm film look!"
Solie posted a video to his TikTok page where he shows his audience how to use Adobe Lightroom to make the photos look like Oppenheimer.
"Although I was unfortunately not able to catch the film in a true 65mm large format showing, I watched the movie on IMAX the weekend it opened and adored it," Solie says.
"I am a huge fan of biopics; the way Christopher Nolan conveyed the life of this important yet flawed scientist kept me engaged throughout the entire movie (which is a feat considering its three-hour run time!)
"The use of practical effects throughout filming was a marvel of cinematography, in my opinion. It was a pleasure to watch how much emotion was conveyed in each of the shots."
Solie says he was "super excited" about Oppenheimer's release and also made a video on Oppenheimer's unlikely cinema pairing: Barbie.
"Once I saw that 'Barbenheimer' was taking the internet by storm, I knew it was a perfect opportunity to make a video on both films and show people how to recreate their looks!"
Solie focuses on teaching photography on his TikTok and online platforms, specifically photo editing and Adobe Lightroom.
"[I] showcase cinematic videos I have made and compilations of my photography," he adds.
"When I started my account in early 2021, I never would have thought that editing would become my primary source of content, yet it is what most people know me for now — and I love it!"
Solie says that it's been great seeing how much attention a movie such as Oppenheimer has received. "I can't wait to see what movie comes into the spotlight next," he adds.
More of Solie's work can be found on his TikTok and Instagram.
---
Image credits: All photos by Matt Solie/@ayitsphotography.