Imaging Resource is Now Offline as the Camera Website Shuts its Doors
Imaging Resource's website is now offline with the longstanding and respected photo publication suspected to have shut its doors for good.
It was first reported back in 2019 that Imaging Resource was to be shuttered but the website was seemingly saved when it was bought by Madavor Media in 2020.
At the time, Imaging Resource's (IR) founder Dave Etchells was ebullient about the news, expressing gratitude that Madavor was the right place for the website.
"If IR is to continue in any form, it can only be in an environment that will support our decades-long commitment to objectivity and quality," Etchells said at the time. "I think I've found that kind of home in Madavor."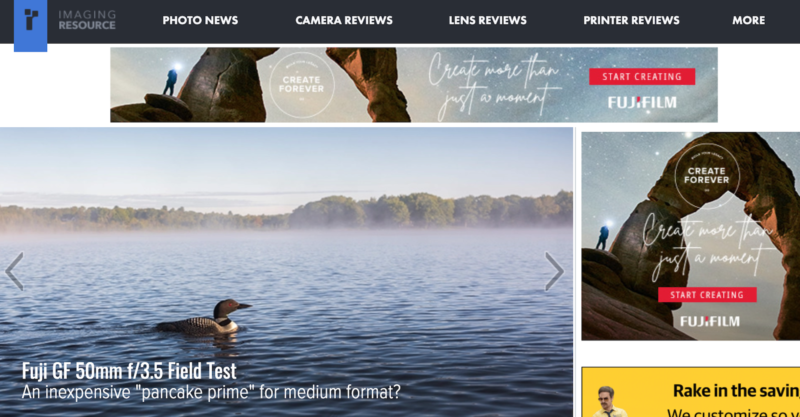 The website operated for a couple of years under Madavor but without Etchells as the editor. That was until the BeBop Channel bought Madavor Media in March 2023.
However, when BeBop purchased Madavor it was made clear in a press release that the only publicly traded company for jazz, dance, and theater was most excited about acquiring another of Madavor's brands: JazzTimes.
"We look forward to this journey to disrupt the way the arts are viewed, into the multi-billion dollar global industry it actually is, so buckle up," Gregory Charles Royal, the interim CEO of BeBop, said in February this year.
As PetaPixel's editor-in-chief Jaron Schneider noted in March, "BeBop's focus on theater and music seems to put the multiple photography publications the corporation now owns in a strange spot, as the new owner does not have a history in the niche or even in general technology." Madavor Media also owned Outdoor Photographer, Digital Photo, and Digital Photo Pro.
End of an Era
Imaging Resource was a respected camera review site founded in 1998 and was the only other United States-based photo publication with a dedicated camera testing lab except for DPReview which itself is being closed down by Amazon.
Imaging Resource's founder Etchells had an extremely high technical camera knowledge and the website he founded was a longtime source for photographers interested in the technology behind cameras and lenses. The website would regularly publish in-depth reviews, interviews, and industry news.
---
Update on 5/10/23: The Imaging Resource domain name now redirects to the Outdoor Photographer magazine website.