Photographer's Creative Way of Shooting Hawaii's Most Powerful Waves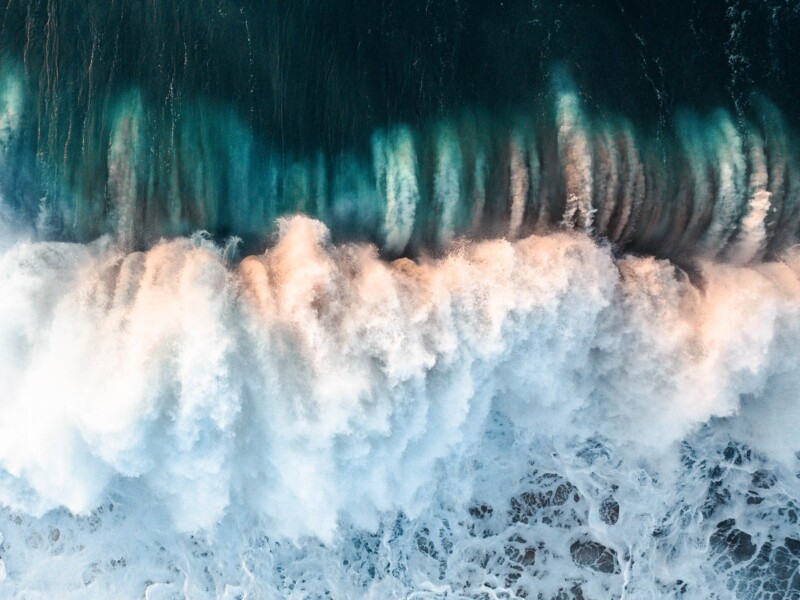 A photographer has captured the staggering power of the Banzai Pipeline. Located on the north shore of O'ahu, Hawaii, it's famous for its huge waves.
Kevin Krautgartner, a fine art, aerial, and architecture photographer, set about documenting the Pipeline in a novel way.
"I first took some photos of surfers catching these huge waves but somehow I didn't like the results," he tells PetaPixel.
"Even though the Pipeline is known for its surfers, I was more interested in visualizing the incredible power of the waves. However, as soon as I had a person in the picture it distracted too much from the actual wave.
"It's a well-known human phenomenon that as soon as we see a person in a photo, they automatically get much more attention than the landscape around them. Therefore, I decided to realize the photographs without any surfers."
Krautgartner says that he likes to rent helicopters or small planes for his photo projects. However, certain photo shoots suit drones more.
"You can quickly explore and photograph a much larger area [with aircraft] and I generally also like to be in the air myself and compose the image through the viewfinder," he explains. "However, there are also projects where the use of a drone is just perfect."
The German photographer says that drones are great when he wants to camera to stay at a specific point and not move away from it.
"It was more about focusing on the perfect moment and not losing position than on flying around," he says.
"So for me, the 'tool' has to lead to the goal. I often work with a large Matrice M600 drone with my Fujifilm GFX100 attached but in Hawaii, I worked with a smaller DJI drone."
Banzai Pipeline
The world-famous surf break in O'ahu is an icon of the surfing world; not only is it where modern surfing was developed but only the best surfers can ride it.
Simply known as the Pipeline, the average wave height the break generates is nine feet (three meters) and surfers must navigate its shallow base over a razor-blade table reef.
Krautgartner's decision to photograph it from above rather than a more traditional angle is a creative new way of looking at the iconic break, his photos still communicate one of nature's most awesome powers.
The photographer recently released a book showcasing his aerial pictures of aquatic landscapes entitled Water Colors. To purchase it visit his website.
Mre of Krautgartner's work can be found on his website, Facebook, and Twitter.
---
Image credits: All photos by Kevin Krautgartner.