Moving Photos Capture People's Final Moments with Their Pets
A photographer has set up a nonprofit which offers free end-of-life photo shoots for pet owners.
The Tilly Project was created by Portland-based photographer Lauren Smith-Kennedy in 2021 and began as a small Facebook group.
Now, the international non-profit has a database of over 1,400 photographers around the world who offer their services to grieving pet owners and capture the tender moments families share with their beloved animal companions as they say goodbye for the final time.
"This photography acts as a tool to allow families to navigate through their own grief journey while having tangible memories of their pet's final stages of life," Smith-Kennedy tells PetaPixel.
"Many times, scheduling this type of session can also allow the families to come to terms with anticipatory grief."
Smith-Kennedy has shared some of the beautiful and moving images that The Tilly Project's photographers have captured for pet owners across the globe.
Smith-Kennedy, who works as a director at a wildlife center, began The Tilly Project after she experienced her own loss when her cat Tilly passed away in a freak accident.
The traumatic experience inspired her to use her photography skills for a good cause and help others who were experiencing the loss of a pet.
Smith-Kennedy began offering free end-of-life photo shoots to other pet owners as a way to always remember their animals. She also began collecting the names and information of other photographers who were willing to offer the same service.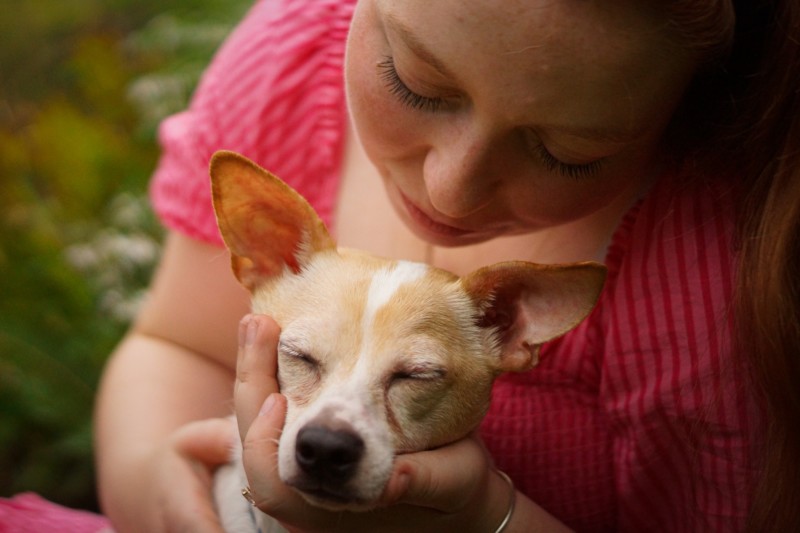 In less than two years, The Tilly Project went from being a Facebook group to a nonprofit and valuable end-of-life pet photography network that provides resources for pet loss and bereavement. It also serves as a support system for those who have lost or are about to lose a pet.
"There is a high demand for end-of-life pet photography — many families want that chance to celebrate and honor the lives of their pets who mean the world to them. Some weeks I will receive hundreds of inquiries," Smith-Kennedy says.
"When I am doing my end-of-life sessions, I give lots of prompts instead of poses. I love to encourage those authentic, real moments that will then be turned into precious memories."
Individuals can sign up to become an affiliate photographer with The Tilly Project on the nonprofit's website.
"We welcome photographers of all skill levels," Smith-Kennedy explains. "We do require photographers to have an online gallery that displays their work so families are able to see this portfolio prior to connecting."
She adds: "We have a mix of photographers who offer this service for free, and those who charge as they have a photography business."
More information on The Tilly Project can be found on the non-profit's website, Facebook group, and Facebook page.
More of Smith-Kennedy's work can be seen on Instagram, TikTok, and Facebook.
---
Image credits: All photos courtesy of The Tilly Project.