Wedding Photographer 'Scammed' Couple with 'Blurry' Images
A couple says they were scammed by a wedding photographer who used stock images as his portfolio and delivered blurry photos of their big day.
Alexa Logan and Colin Tapp paid a $1,500 deposit to hire a "professional photographer" named Mike Huffman to shoot their wedding.
However, when Huffman delivered the wedding photos, Logan and Tapp were shocked to see that many of the images were blurry and dark.
When Logan and Tapp questioned the photographer about the terrible images, Huffman stopped answering their calls.
According to CTV News, Logan and Tapp later discovered that the photos on Huffman's website were not even his own and were actually Adobe Stock images.
Logan tells PetaPixel that this is not the first time Huffman has scammed a couple and another bride has reached out to the couple with the same story.
"A wedding is a day you'll never get back again, and we are so sad that we don't have anything to remember our special day by," Logan says. "Our theme was a 1970s wedding, so we encouraged our guests to not be on their phones."
Logan and Tapp, who are based in Vancouver, Canada, say they hired Huffman in 2021. The couple had a meeting with him over Zoom as it was still the height of the pandemic.
However, a few months before the wedding, Logan and Tapp say they were unable to get in contact with the photographer.
But then a month before the big day, Huffman contacted the couple and told them that he had been in a car accident. The photographer added that he was unable to communicate with them but was still able to shoot their wedding.
Huffman also said he would bring his wife as a second shooter for their wedding in case he started feeling fatigued.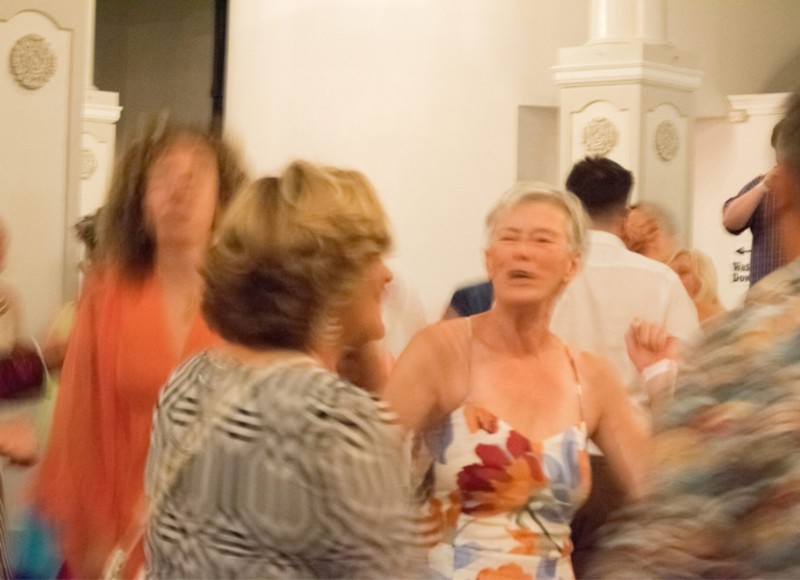 "On the day, he showed up on time with his wife and with his gear however, someone took note of his stock lenses that he was using to shoot our wedding with," Logan recalls.
"My husband, who is an amateur photographer, asked him why he was using a telephoto zoom lens on a carriage ride when he is three feet away. He seemed to have an answer for everything."
The couple paid Huffman his fee for the day and then waited for the photographer to deliver their sample photos. However, they ended up waiting a long time.
"We paid him his fee for the day, and then we awaited some sample photos to come through. It took over three months and every time I asked, he chalked it up to having to go through cancer treatment," says Logan.
"Which we have learned now is not the case, Mike Huffman does not have cancer. Another bride that reached out had the exact same story from him at this point.
"He uses cancer as an excuse to not give the couple their photos for a long time. In this time, he is hoping to wait you out so you will just buy a package before seeing the photos.
"When he discovers he's not going to get any more money out of you until you see your photos, that's when he releases them."
The couple was stunned when they finally received a selection of Huffman's "best" photos from their wedding day.
"The majority of the photos were blurry or too dark or looked like he had put an Instagram filter on them," Logan says.
"My husband asked him if he had sent us the wrong file. Perhaps these are the photos he meant to delete, and there are good photos somewhere he just set the wrong file.
"But Mike Huffman assured us these are the right photos, and immediately both our hearts broke."
The couple says that after they complained about the photos, Huffman stopped responding to their calls.
Logan says: "We just want to get our story out there so nobody falls victim to this guy's scam again. It's awful that he's done this to multiple couples."
---
Image credits: All photos courtesy of Alexa Logan and Colin Tapp.