Clumsy Lion Cub's Tree Mishap Wins Comedy Wildlife Photo Awards
A three-month-old lion cub falling out of a tree in the Serengeti has won the 2022 Comedy Wildlife Photo Awards.
Photographer Jennifer Hadley from Raleigh, United States took home the top prize after she captured the adorable cub failing to get out of a tree smoothly.
"It was probably his first time in a tree and his descent didn't go so well," she says.
"He was just fine though after landing on the ground. He got up and ran off with some other cubs."
Hadley fought off fierce competition from 5,000 entries and the organizers say it was the closest vote ever. She wins a safari trip to the Masai Mara in Kenya where she can continue shooting the wonderful creatures that live there.
Hadley also bagged the Affinity Photo 2 People's Choice Award with a hilarious photo of a gentoo penguin apparently unhappy with its fellow bird.
"This was shot on the Falkland Islands," she explains. "These two gentoo penguins were hanging out on the beach when one shook himself off and gave his mate the snub."
Hadley didn't win every award, Jean-Jacques Alcalay-Marcon from France won the Air Award for his misleading photo of a hippo yawning so it looks like it is about to eat a heron that's standing on the back of another hippo.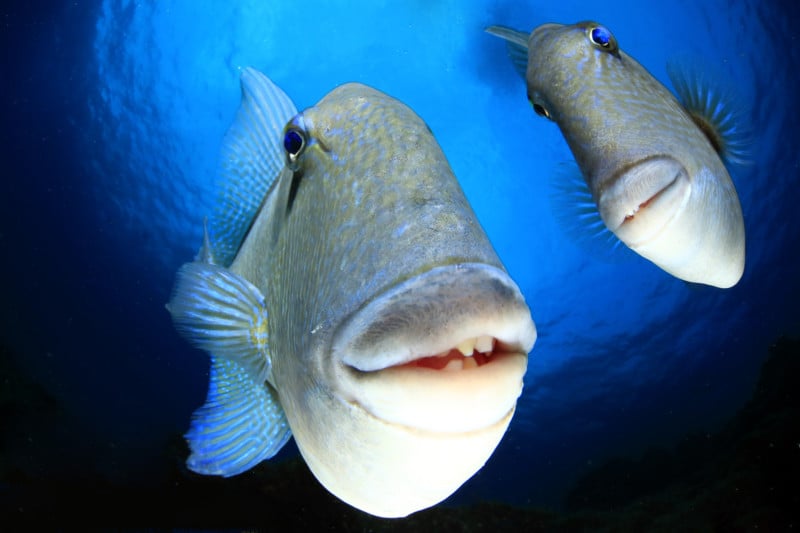 The Comedy Wildlife Photography Awards was co-founded in 2015 by professional photographers Paul Joynson-Hicks MBE and Tom Sullam who wanted to create a competition that focused on the lighter, humorous side of wildlife photography but also had an important role in promoting wildlife conservation at its heart.
To that end, each year the competition supports a sustainable conservation organization. Over 29 years it has channeled £20 million to more than 200 conservationists in 80 countries. In 2022, that is the Whitley Fund for Nature, a United Kingdom-based charity that supports conservation leaders working in their home countries across the Global South.