Legendary Music Photographer's Wild Images from 1972 Rolling Stones Tour
Photos of the Rolling Stones taken by Jim Marshall during a hedonistic 1970s tour have gone on exhibition.
In early 1972, the Rolling Stones went on a tour of the United States and Canada after the release of their seminal album Exile on Main Street.
Known as the Stones Touring Party, it is considered to be part of rock and roll legend and one of the benchmarks of the era.
Marshall's fabulous photos provide an intimate picture of the tours. Some of the frames show the band letting off steam backstage while others show Jagger's legendary stage dynamism.
Marshall's photos are mainly from the California leg of the raucous, star-studded, and drug-fueled tour. It includes Mick Jagger and Keith Richards in the Sunset Sound recording studio in Los Angeles.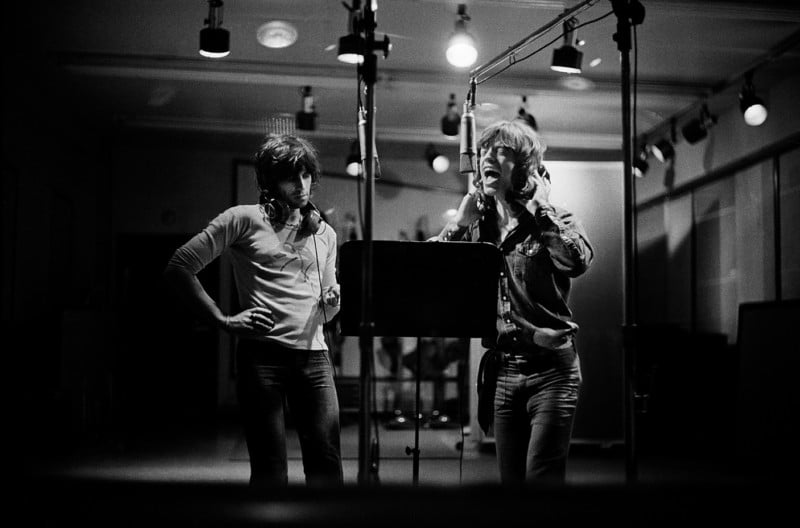 The photos that Marshall took in that period went on to appear in Life magazine.
"Once Jim was in, he was another Stone," says guitarist Richards. "He caught us with our trousers down and got the ups and downs."
Richards admits that during this heady period, the band may not have always been easy to work with.
"I love his work, which must have been frustrating to do at times, but that is what happens on gigs like this," explains Richards.
"Wonderful work, and a great guy. He had a way with the shutter and an amazing way with the eye."
Legend of the Music World
Marshall died in New York City in 2010 after a 50-year career during which he created hundreds of legendary images.
Marshall is the first and only photographer to be presented with the Recording Academy's Trustee Award, an honorary Grammy presented to individuals for nonperformance contributions to the music industry,
Among some of Marshall's iconic photos is a 1968 photo of Jonny Cash flipping the bird while performing in Folsom Prison. Other icons captured on Marshall's camera include Bob Dylan, Art Garfunkel, and Joni Mitchell.
The exhibit at the Grammy Museum in Los Angeles will run through June 2023.
---
Image credits: All photos by Jim Marshall.