David Bailey's Polaroids Are For Sale, But You Won't Know Which Ones You're Buying
Polaroids taken by David Bailey, a legendary fashion photographer, are being sold, but with a catch: the buyer doesn't know which photos they're actually getting.
Snapshot photos of Princess Diana, Cara Develinge, Mick Jagger, and Eric Clapton have been secreted in envelopes that are available for £1,200 ($1,365).
It's the first time that collectors have been given the opportunity to purchase Bailey's Polaroids which also include self-portraits and still-life compositions.
"It is a lucky dip," Julian Phillimore, the director of Dellasposa gallery in London, tells The Times.
"Polaroids are unique and some of these would sell for several thousand more so it adds an element of fun to it."
Phillimore says that some of the Polaroids were taken during fashion shoots by Bailey, while others are headshot photos of the many celebrities that he has photographed.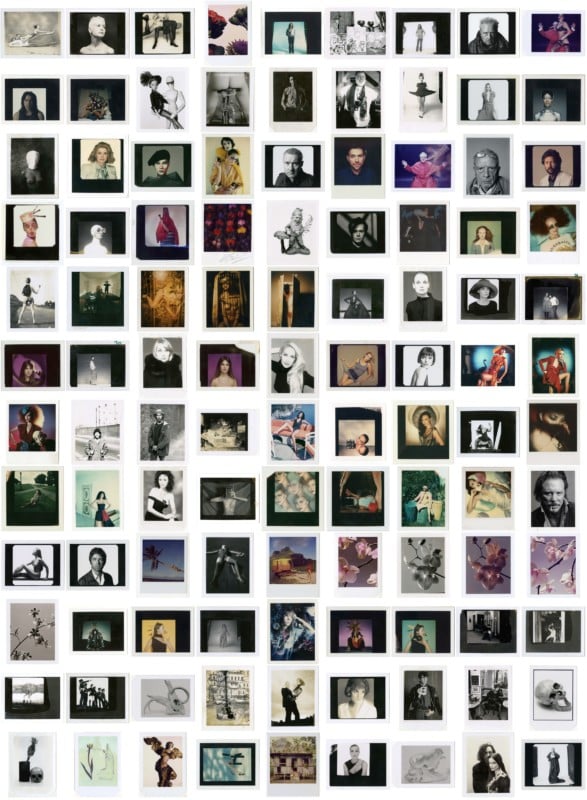 Icon
Standing out among the collection is a portrait of Princess Diana. Looking off-camera wearing the "Diana smirk" on her face it is understandably the most alluring photo in the collection.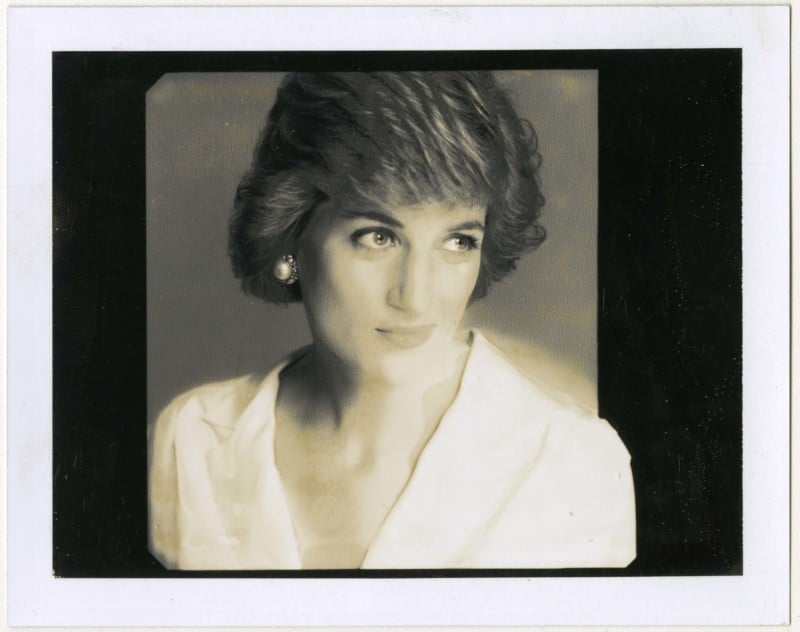 Bailey adopted Polaroid photography early in his career, not long after the technology had begun to catch on in the late 1940s.
"They are all unique and David Bailey is one of the most iconic photographers in the world who has captured the most iconic figures in the world," says the gallery's co-director Jessica Phillmore who described the collection as a good opportunity for new collectors given the low price.
Legend
In 1959, Bailey began working as an assistant to the fashion photographer John French and soon struck out on his own, publishing his first portrait, of the author and playwright William Somerset Maugham for Today magazine in 1960.
Discarding the rigid rules of a previous generation of portrait and fashion photographers, he channeled the energy of London's newly informal street and youth culture into his work. In 1965, he published David Bailey's Box of Pin-Ups, a collection of 36 prints, now widely acknowledged as defining an era and shaping the future of photography.
Bailey, now aged 84-years-old, was described in glowing terms by the Irish Times. "He didn't just capture the Swinging Sixties, he defined the Sixties."
At the latter end of 2021, Bailey was diagnosed with vascular dementia, which can cause issues like forgetfulness and trouble concentrating.
Polaroids by David Bailey are available at Dellasposa Gallery in London.
---
Image credits: All photos by David Bailey.