'The New Black West' Captures The True Grit of Black Cowboys
In the photo series titled The New Black West, viewers are afforded a front-row seat to the captivating and robust legacy of Black cowboys and rodeos. The collection's vibrant and distinctive snapshots offer viewers a refreshingly new immersion into a world many Americans have grown to romanticize and admire.
Bay Area photographer Gabriela Hasbun has been fascinated with the historic symbolism of the American archetypal cowboy and the concepts of self-reliance, strength, and determination their imagery continues to evoke. But Hasbun observed that Black American cowboys weren't always depicted or included in this imagery, despite their prominent presence and contributions to the culture and legacy.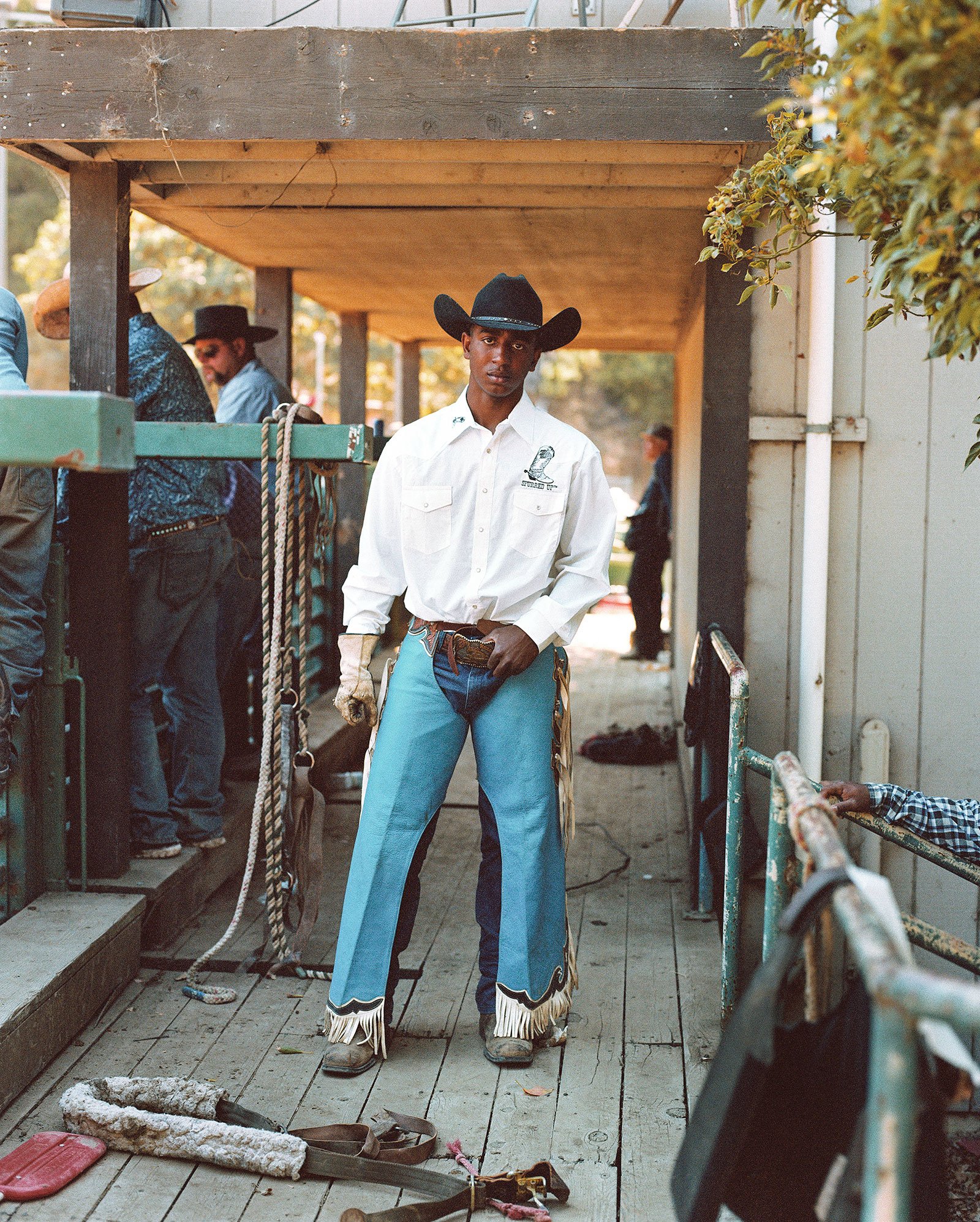 "According to the late historian William Loren Katz, whose book The Black West tackles the whitewashed mythology of the American frontier, as people of African descent 'rode every wilderness trail—as scouts and pathfinders, slave runaways and fur trappers, missionaries and soldiers, schoolmarms and entrepreneurs, lawmen and members of Native American nations.' Although their stories have largely been untold, more than eight thousand Black cowboys rode in the western cattle drives of the late 1860s." Hasbun tells PetaPixel.
"It's my privilege to introduce [in this book] the men and women who carry on their legacy."
Hasbun aimed to manifest in her images the weight that these symbols of the American West hold, in her recently compiled book The New Black West: Photographs from America's Only Touring Black Rodeo.
The book features the stories and shots of those she photographed at The Bill Pickett Invitational Rodeo held in San Francisco, California.
"After many years of returning to the rodeo in 2019, I thought it would be an important contribution to memorialize this collection of images and help share the cowboys' story more completely in a printed format. Most importantly I wanted to help raise awareness on the important role African Americans had in the Western expansion." Hasbun says.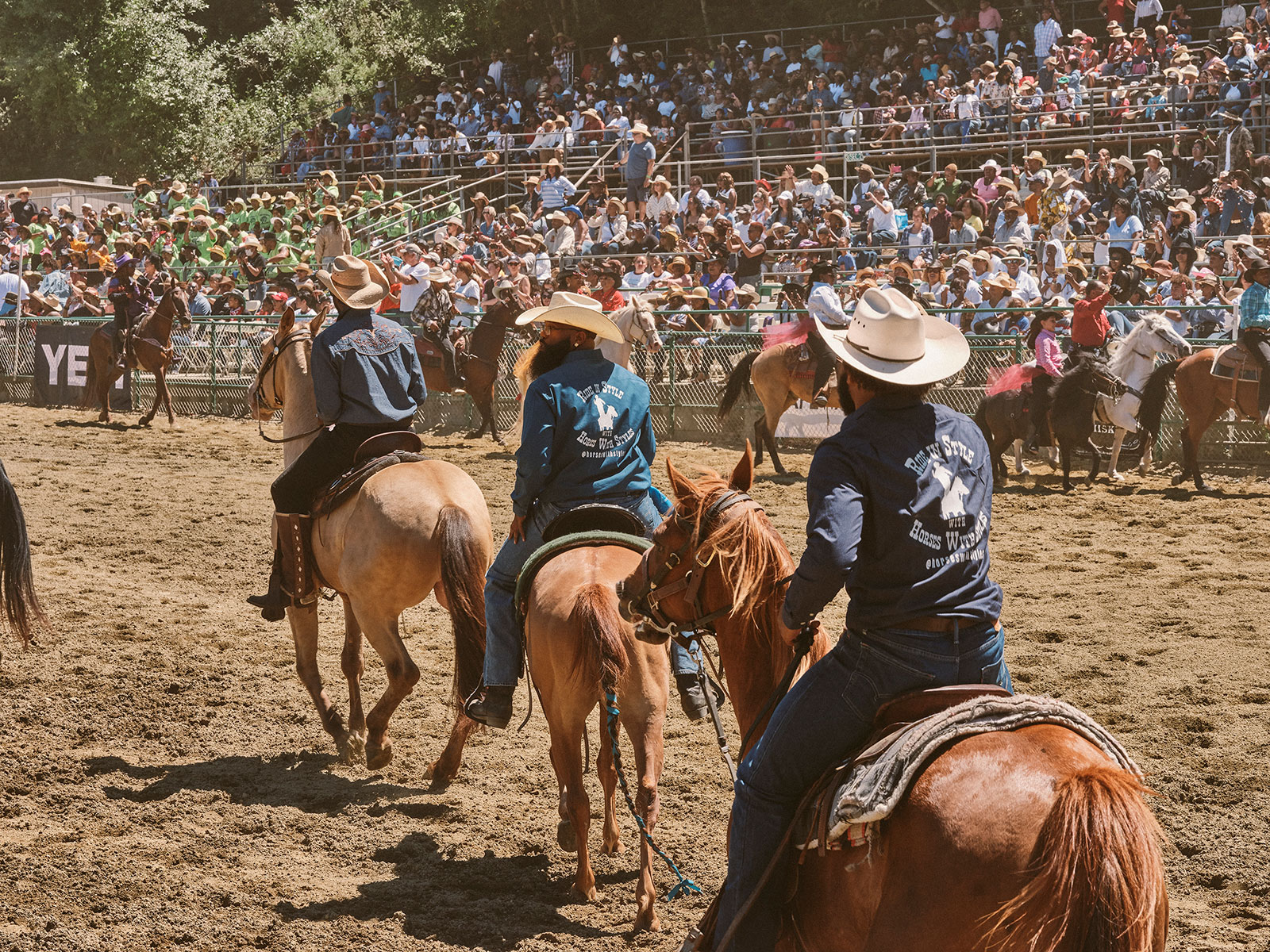 The Bill Pickett Invitational Rodeo is unique as it is the only touring African American rodeo in the United States. With its thriving communal array of activities, Hasbun with readiness and a flair for simply paying attention to her surroundings, captures a showstopping, color-popping display of skill and precision from modern-day cowboys and cowgirls.
Hasbun's images blend a homage to an old American west with Afrofuturistic and neo-western tones. Her shots express the familial atmosphere of the event.
"This is one of the warmest, most welcoming communities I have ever photographed. That's truly what made me return year after year to photograph the rodeo and its participants. It feels like family when I see them and that's how they treat each other. They're a great big rodeo family." Hasbun tells PetaPixel.
The Bill Pickett Invitational Rodeo has a reputation as "One of the Greatest Shows on Dirt," and Hasbun's visually striking images manages to not only encapsulate this by showing the flairs of dust clouds and acrobatics and earthy tones of the atmosphere but also showcasing the style, fashion, and talent of cowboys and cowgirls.
The captured moments and details weave together a story of vigorous determination, authentic grit, and high-spirited families and relationships.
"The biggest takeaway has been a reminder of how important it is to have community. So many cowboys talk about how their rodeo team is their family and how they return each year to be reunited with this community of contestants and attendees. More importantly, they continue to share the traditions passed down from their elders and share the important black history that is rarely talked about in history books and schools."
For more from Hasbun, make sure to follow her on Instagram.
---
Image credits: Gabriela Hasbun