Ultra High-Speed Photography Creates Human-Like Sculptures from Water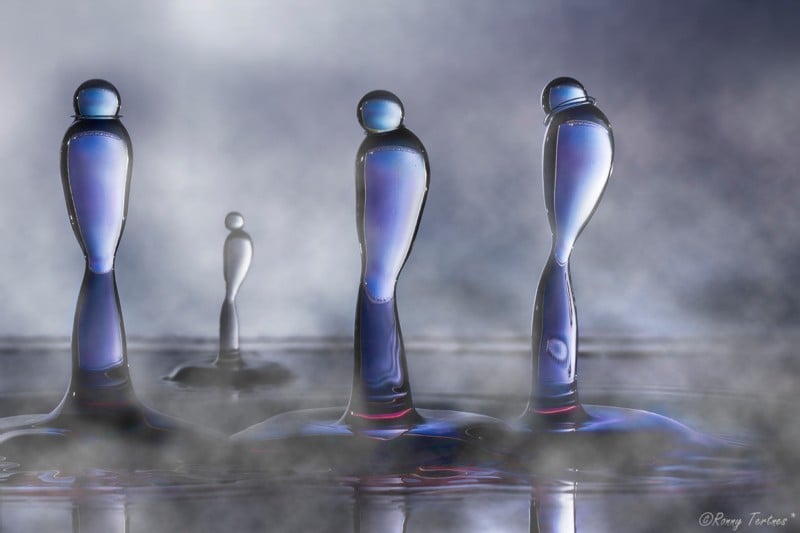 Photographer Ronny Tertnes uses ultra high-speed photography to capture remarkable liquid sculptures that appear to come to life.
Tertnes, a Norweigan photographer, uses a Canon 7D with a Canon 100mm Macro lens to freeze water in such a way that it becomes anthropomorphic. Some of the shapes appear to dance in unison, or even stand ominously as if looming figures have their hands shoved into their pockets.
Aside from the human-like figures, Tertnes also captures wonderful shapes, some look like mushrooms, and others times it's a perfect heart, all done with emotive colors and serene backdrops.
Methodology
Tertnes makes the images in-camera but still does some work on Photoshop. The water is mixed with various substances to give the images texture, color, and movement. Tertnes will freeze the frame just as the drop hits the pools of liquid to create abstract art. To help him do this Tertnes uses a water drop kit, a specialist system for custom control that is specifically designed for water drop photography.
Tertnes will use a shutter speed of at least 1/500 and utilizes a flash that is synced to the water drop kit so it fires at exactly the right moment. Tertnes will attempt the photo attempt repeatedly until he captures something incredible. He also experiments with color gels on flashes, as well as smoke for added intrigue in the pictures.
Tertnes sells his images in the form of books, calendars, foam prints, posters, hoodies, mugs, and t-shirts.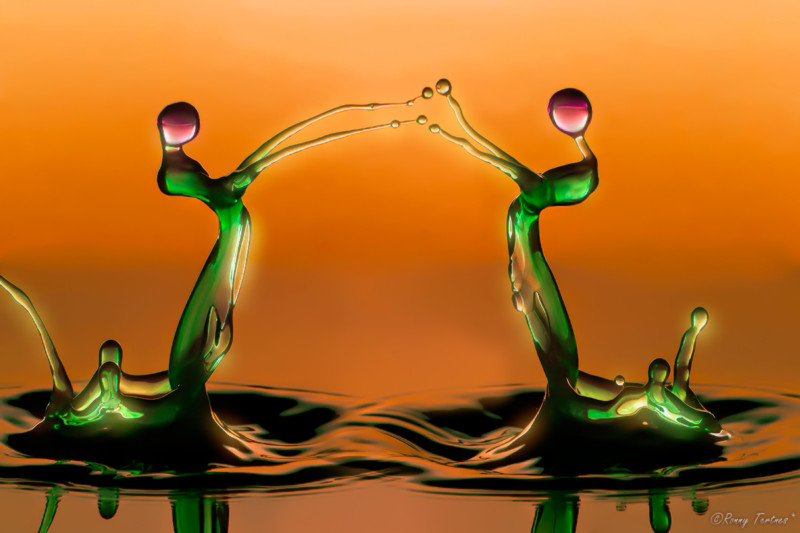 A Unique Challenge
For many, the biggest challenge in a liquid art shoot is finding the correct settings. Some photographers write their settings down but this is not necessarily the right approach for this type of photography. This is because liquid viscosity and temperature will never be exactly the same and these types of variables are not common in the wider photography spectrum.
Earlier this year PetaPixel featured Australian photographer Craig Loechel who says about liquid art: "The biggest attraction to me is its technical nature. Getting an image that makes you go wow when you see it in the back of the camera is very satisfying to me."
More of Ternes's can be found on his website and Facebook.
---
Image credits: All photos by Ronny Tertnes.