NASA Reveals its 2022 Photographers of the Year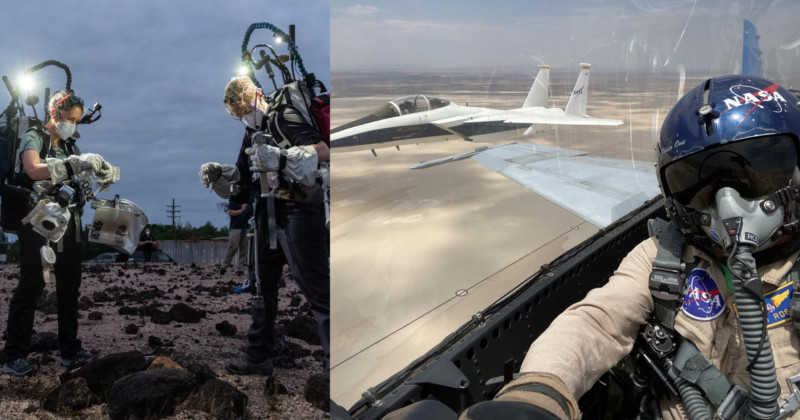 NASA has announced the winners of its fourth annual Photographer of the Year awards, with the images revealing intriguing behind-the-scenes photos from its most ambitious research projects.
All of the images are taken by its own photographers and the space agency has published 12 winning images that range from selfies taken inside an F-15, to scientists examining NASA's "Rock Yard" while wearing space suits.
The selfie of Jim Ross taken inside the F-15 Eagle N897NA fighter aircraft was captured on an iPhone 11 Pro, while the "Rock Yard" photograph was taken by Norah Moran, at Johnson Space Center, using a Nikon D5 with a 24-120mm f/4 lens.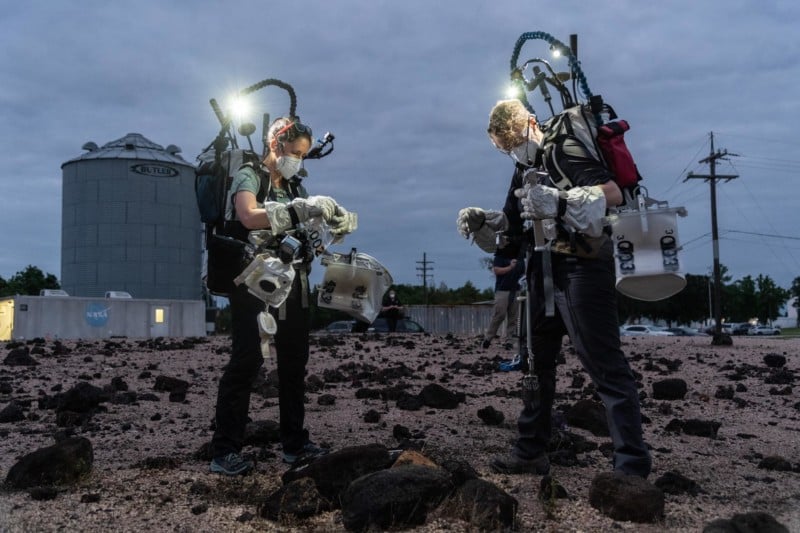 The first-placed photo from Rock Yard, also known as the Planetary Analog Test Aite, is a large multi-acre test area that simulates general features of the lunar and Martian surface terrain environment.
In the photograph, are scientists Kelsey Young and Tess Caswell, they're examining the various slopes, grades, simulated craters, and srewn rock field conditions, to replicate the dusty conditions on the Moon and Mars.
Another epic photograph shows the Blue Angels crew being dwarfed as they tour the inlet of the NFAC's 80×120 foot wind tunnel in building N221. The image was taken by NASA photographer Dominic Hart, on a Nikon D4, at the NASA Ames Research Center in Moffett Federal Airfield, California.
NFAC's wind tunnels are primarily used for aerodynamic and acoustic tests of rotorcraft and vertical take-off and landing aircraft. It is also used for developing advanced technologies for such vehicles.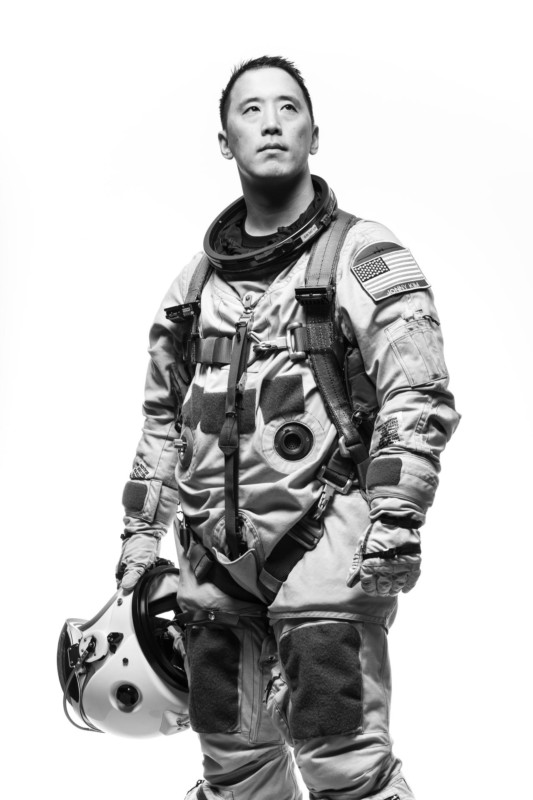 A fantastic portrait of NASA astronaut Jonny Kim shows him donning a high-altitude pressure suit worn in the WB-57 aircraft, which is capable of flying at altitudes over 60,000 feet. The image bagged second place in the portrait category, taken by Norah Moran, who used a Nikon D850 with an 85mm f/1.4 attached.
Photographer Denny Henry won first place in the "People" category with their image of engineering technician Ryan Fischer torquing the force guage ring on to the vibe table in preperation for vibration testings at the PACE spacecraft bus at NASA Goddard Space Flight Center in Greenbelt Maryland on June 16, 2021. Henry used a Nikon D850 with a 24-70mm f/2.8 lens furnished on the end.
---
Image credits: All photos courtesy of NASA.