Tribal Series Wins International Portrait Photographer of the Year 2022
A portfolio featuring a photo of a tribal warrior wielding a rifle has won the second International Portrait Photographer of the Year 2022 competition. It along with 101 other top entries will be included in an annual finalists book.
The Best of Portrait Photography
Following the success of its launch last year, the International Portrait Photographer of the Year competition returned in 2022 to celebrate the best portrait photography around the world. The contest has four categories — The Portrait Story, The Family Sitting, The Environmental Portrait, and The Character Study, in addition to the overall winner. The contest also highlights the top 101 portrait photographs which are included in a printed book.
"As judges and successful entrants know, being a prize-winner is partly opinion and partly luck," the organization says. "That's why we put more emphasis on being in the Top 101 as there is plenty of room for a variety of tastes, approaches, and styles. And any of the Top 101 photographs could be a prize winner on the day."
The overall first cash prize is $3,000, while each category winner receives $1,000 along with $500 and $250 for second and third places respectively. This year's 618 entries were judged using scores and several rounds of review. To place in the top 101, photographers had to get an average score of around 81% to 85% from the judges.
Unlike most other competitions, the second International Portrait Photographer of the Year 2022 competition put emphasis on a portfolio instead of solo images.
Overall Winner
Jatenipat Ketpradit — also known as JKBOY — who is based in Thailand was crowned the overall winner of the competition. The judges celebrated his portfolio for its stunning emotive portraits showing people from various tribes around the world, from Mongolia to hard to reach Suri tribe in Ethiopia.
"I always stay with the tribal people at least one week per tribe. Spend first 2-3 days to find the location and the direction of sunlight," says Ketpradit. "Then choose the subject by their character, outfits, and their story."
"If you visit here, you must follow their rules and regulations by giving them gifts. This will instill trust in new visitors," he talks about his winning photo. "They are still wary at first, but once accepted and convinced that you are not a threat, they will embrace you to show appreciation."
"Throughout the journey, the visual of tribal warriors wielding a pair of guns became familiar to me," he adds.
The Character Study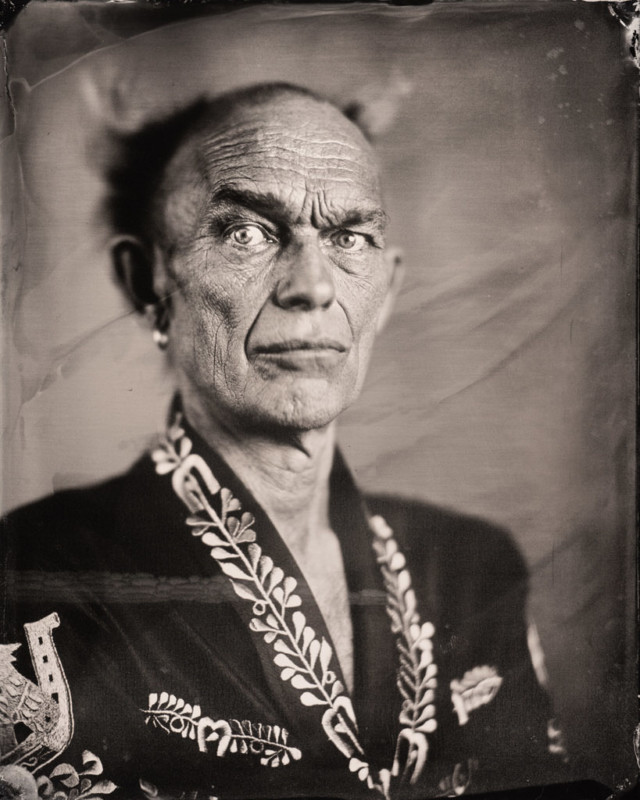 The Environmental Portrait
Portrait Story
Family Sitting
More information about the awards, including the finalized awards book with the top 101 entries, can be found on the International Photographer of the Year website.
---
Image credits: All photos individually credited and provided courtesy of the International Portrait Photographer of the Year.