Photographer's Surreal Images Look Like Snapshots Out of Dreams
Using a multitude of props, decorations, and the right locations, Ukrainian photographer Oleg Oprisco creates surreal dream-like photos with numerous layers that reveal a story unique to anyone who views his work.
Coming from Lviv, western Ukraine, Oprisco started his creative career at the early age of 16 when he began working as a photography studio assistant. It was a good opportunity for him to explore all different film photography processes, and he tries his hand at every possible photography genre.
"I worked with photography, I was surrounded by photographers, all my friends were photographers, so it was an amazing environment for development and constant experimentation," Oprisco tells PetaPixel.
"I quickly felt that I love to tell stories, multi-layered stories that everyone understands in their own way. Therefore, for more than 10 years I have been improving my skills in this genre."
Dreamlike Worlds Captured Through Photos
Oprisco's portfolio has grown to encompass a vast collection of surreal portraits, each carrying a theme that could be interpreted differently by each viewer. To find inspiration for his creative work, Oprisco simply turns to the people around him and their life stories, talents, and skills.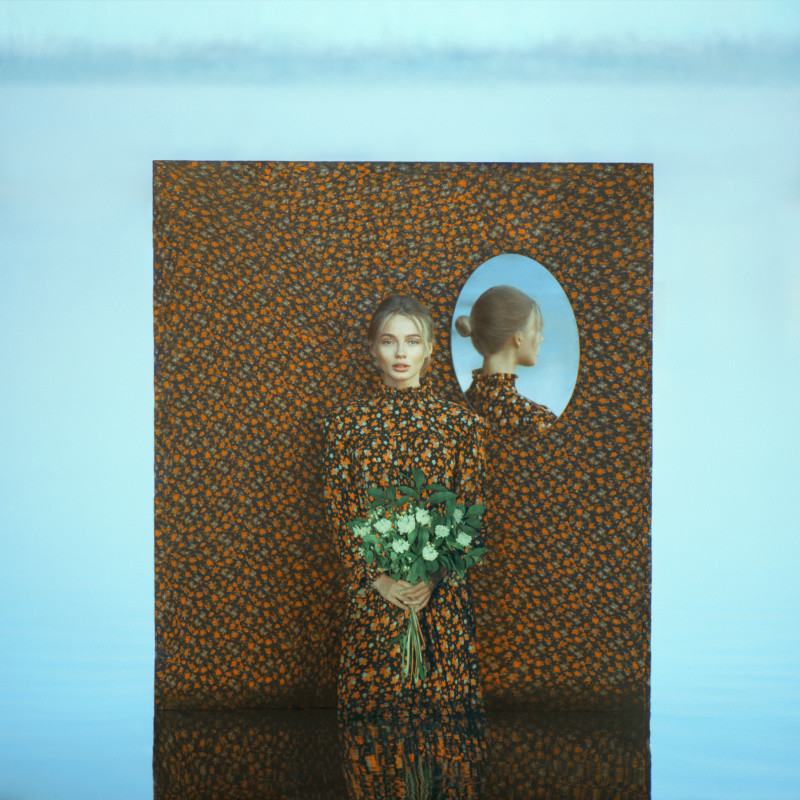 "My task as a photographer is to convert a big story into one photo," he says. "I use tools such as props, location, clothing, color, and composition. As a writer who reveals the idea of the book with the help of chapters, characters, plot twists."
He is thoroughly engaged in every stage of the shoot, including the preparation. Oprisco often creates clothes for his models and uses real props and decorations, with some of them looking just as big as they do in the final photo.
"This seems to be a very illogical, expensive, and stupid process — why create large gears from wood for several days if they can be drawn in the editor?" Oprisco talks about the design of his artistic concepts. "But when I spend dozens of hours preparing, I can think over in detail what I want to create, or change the plot ten times, or I can cancel everything."
Oprisco also uses medium format film and "the simplest and cheapest cameras," like the Kyiv 6C. For some, this may seem an unnecessary complexity, but for Oprisco the challenges and constraints are also what help him turn each photo "into a long story of creation."
Today's challenge for Oprisco, a modern, surreal art photographer, lies in his country being swept up in a war with Russia more than anything else. Every day Oprisco and his team, as well as his friends and relatives, do everything to help Ukraine in this fight.
"I hope peace will come soon and I will return to the standard problems of a concept artist, such as finding buyers, choosing a platform for implementation, and plunging into the world of NFT."
More of Oprisco's work can be found on his Instagram and Facebook.
---
Image credits: Photos by Oleg Oprisco.