The Winners of Apple's 2022 Shot on iPhone Macro Challenge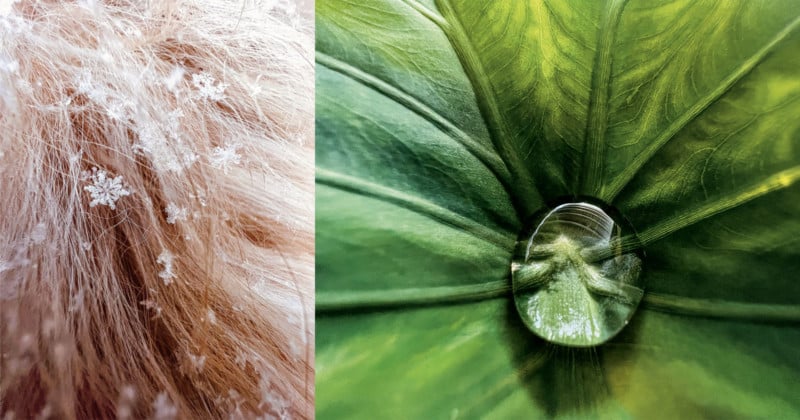 Apple has revealed the top 10 winners of its Shot on iPhone Macro Challenge who come from a range of international locations and have a diverse set of professions.
The competition asked any iPhone 13 Pro or iPhone 13 Pro Max users to "capture the little things, in a big way" using macro photography, which takes advantage of one of the iPhone 13 Pro's new features: a two-centimeter minimum focusing distance.
A panel of expert judges reviewed what amounted to tens of thousands of submissions and selected the 10 winning photos. These winners will be featured on Apple's website, the Apple Instagram, and on billboards in select cities around the world.
The judging panel combined photographic experts Anand Varma, a National Geographic Explorer and award-winning photographer, Apeksha Maker, co-founder of commercial photography firm The House Of Pixels, Peter McKinnon, photographer, filmmaker, YouTube creator, and entrepreneur, Paddy Chao, an international award-winning iPhone photographer, Yik Keat Lee, a self-taught urban photographer, along with a team of Apple employees in Arem Duplessis, the director of photography in Apple's marketing team, Billy Sorrentino, an Apple lead of photographic experiences, Della Huff, product management for Photos and Camera software at Apple, Kaiann Drance, vice president of Worldwide Product Marketing, and Pamela Chen, the lead of Apple's aesthetics and visual storytelling development for camera and photos software.
The Shot on iPhone Macro Challenge Winners
Abhik is a computer systems engineer currently based in New Milford, New Jersey. He took this photo at home when the brown center disk of the sunflower caught his eye, resembling molten lava flowing over the vibrant yellow petals.
Ashley is a security engineer and an award-winning freelance photographer based in the San Francisco Bay Area. She captured this photo in her kitchen and enjoys using photography to transform everyday items. Using macro photography, she was able to appreciate the unique textures and dimensions of a strawberry that are invisible to the naked eye.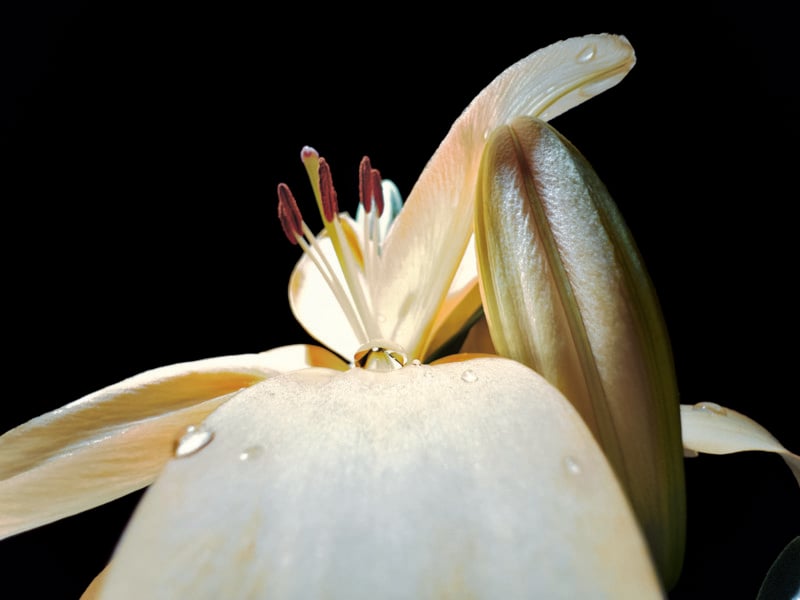 Daniel is a photographer and photo retoucher from Budapest, Hungary.
Guido is a 32-year-old photographer, surfer, and content creator, born in Mar del Plata, Argentina, whose memories going to the beach every summer since he was a child created a special relationship with the sea. He has traveled around the world looking for the best wave to surf and pictures to take. He started his passion for photography on the beaches of Argentina and has traveled to Chile, Peru, the Galápagos Islands, Panama, Costa Rica, and more recently to California, Brazil, Italy, Portugal, and Spain among others. He is a touristic ambassador of his hometown, creating content to promote it.
Jirasak is one of Thailand's most celebrated and prolific photographers. Hailing from a city in the northeastern provinces, his love for nature and local communities is reflected in the richly curated images that he shoots with his iPhone and drone.
Marco is a 22-year-old mechanical engineering university student and lives in Taranto, Italy.
Prajwal is a software engineer based in Kolhapur, a city in Western India, and photography has been a passion since his college days. He started with street photography and then pivoted to a more minimalistic style, as he likes isolating his subject to avoid clutter.
Tom Reeves lives on the Upper West Side with his fiancée and their puppy, and is currently completing a graduate degree in information science. He is passionate about photography, informatics, human vision, and the climate. Tom has professional experience in digital photography, ophthalmic imaging, graphic design, and bartending.
Trevor is a graphic designer and digital creator who holds a Bachelor of Fine Arts from the Massachusetts College of Art and Design. He prides himself on his pursuit of any and all mediums that piques his interests, from illustration and motion graphics, to photography.
---
Image credits: All photos are individually credited and provided courtesy of Apple.