Historic Glass Plate Photos Sold as NFTs, Buyer Told to 'Smash' Originals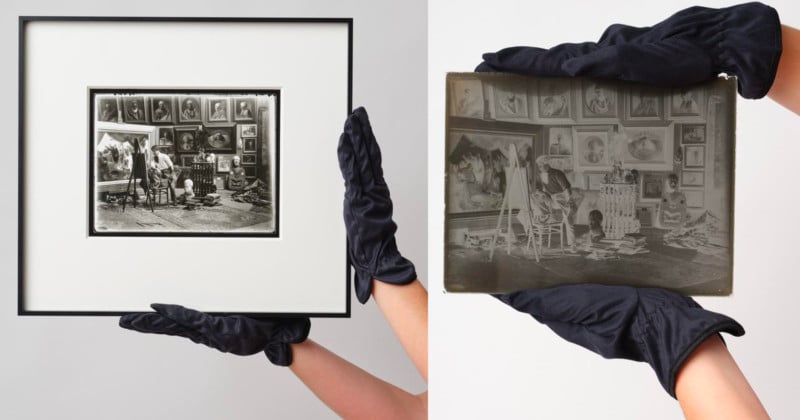 An auction house in New Zealand has paired two historical glass plate photographs taken of artist Charles Goldie with NFTs of the pieces and suggests the buyers make the photos "permanently digital" by destroying originals.
Webb's is considered one of New Zealand's premier auction houses with expertise in art, vehicles, jewelry, and even rare wines and whiskies. Founded in 1976, the company says that it is driven to bring the highest quality collectibles in the country to market.
An NFT Sale that Includes a Physical Glass Negative
In a recent sale, Webb's offered two glass plate negatives of a photo of the artist Charles Goldie that were turned into NFTs. The actual negatives weren't what was being sold, however, but they were included with the purchase of the NFT: the buyer would receive both.
"But here's the interesting thing, if you buy the NFT, you get the plate with it," head of art at Webb's auction house Charles Ninow tells Newshub. "We are taking something made on a specific day and specific time and is really important to New Zealand's history and in a way we are making it immortal."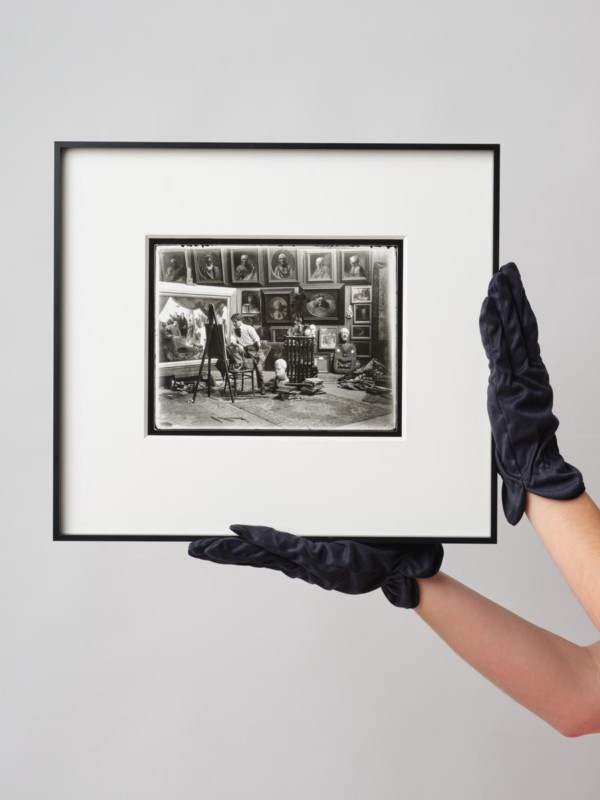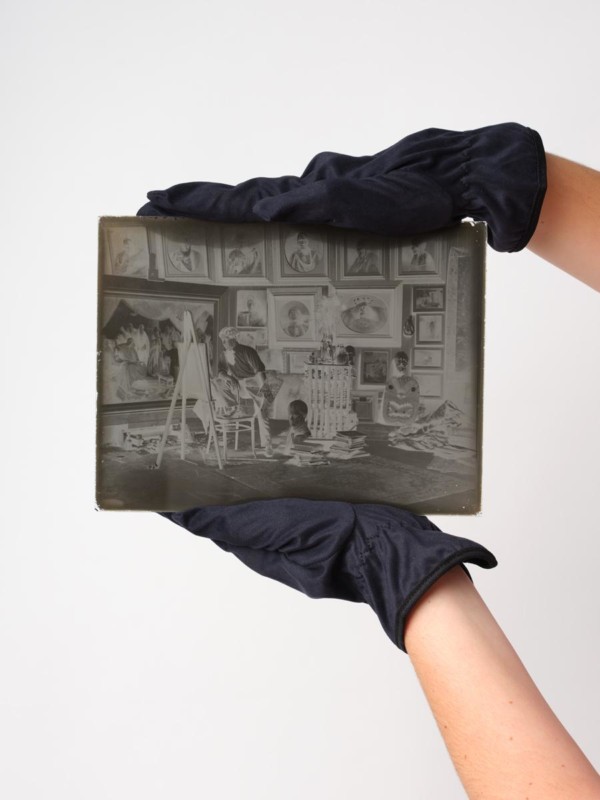 Goldie was a New Zealand artist best known for his portrayal of Maori dignitaries. He was born in 1870 and died in 1947. The negatives are estimated to have been taken between 1910 and 1920.
The auction for both pieces has already concluded, and despite the initial estimate for each capping out at $8,000, both sold for significantly more. The photo of Frederick Goldie at his Easel sold for $51,250 while a wider-angle photo of Goldie in his studio sold for $76,250. Webb's also links to both pieces as NFTs on OpenSea.
Webb's was the first auction house in New Zealand to approach the sale of art this way, but not the first globally. In June of 2021, Lloyds Auctioneers and Valuers in Australia offered some of the country's most historically significant photos for sale that were accompanied by NFTs that provided proof of ownership along with the physical negatives.
"Smash It"
What makes Webb's offering unique is the auction houses' encouragement of the destruction of the original, an act that would have previously been considered heinous and unnecessary, especially against a historical object.
"Perhaps you might want to make it permanently digital. Smash it? Smash it," Ninow says.
It's possible that the idea behind their destruction would increase the value of the NFT, yet the photos themselves were never actually being sold. It didn't appear that the existence of the original hurt the value of the NFT to begin with, given their inflated sale prices, so their destruction would very likely be financially meaningless.
It's also possible that Ninow, and Webb's for that matter, really do not care what happens to the photos after they have been sold. Historical merit or not, the money had been made.
---
Image credits: Photos by Webb's Auction House.