Photographers to Follow on Instagram: October 29, 2021
Every day, the PetaPixel Instagram account is sharing excellent photography from our readers and those who inspire us. Here's a look at some of our recent favorite posts and the photographers behind the lens.
Our @PetaPixel Instagram page has been posting all the great work that finds its way in front of our eyes. Want to see your photos shared on our account? First, you'll want to follow us. Then use the #petapixel hashtag in your posts to join our Instagram community of photographers. These steps let us easily find what to share.
Below, we recognize a selection of talented photographers who recently had their work featured on @PetaPixel. Keep posting your images with #petapixel and you could find yourself here next week.
---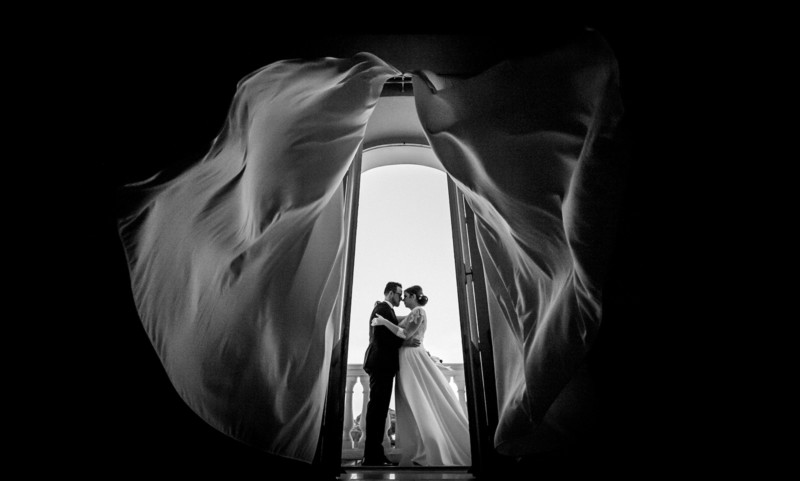 Fabio Mastrovito, or @fabio.mastrovito on Instagram, is a wedding photographer based in Italy. Like many wedding photographers, Mastrovito loves the chance to capture unique moments in a couple's life. In this photo, he masterfully sells the intimacy of a happy couple through natural vignetting and distance as a way to show they would normally be doing this with or without a photographer present.
---
Eric Davidove, known on Instagram as @edovephotos, is a street photographer based in the San Francisco Bay Area. Davidove told PetaPixel that he began taking street photos in early 2015, and credits his time as a street mime in giving him the ability to anticipate photo-worthy moments as well as taking photos without being noticed or upsetting people.
On this particular image titled "Joker of NYC" taken in September, he said it happened while on the F train heading from Brooklyn to Coney Island. After asking permission to take the photo, the person agreed and even did a pose. "I really appreciate it when people trust me and allow me to photograph them," Davidove said.
---
Matt Crossley is an outdoor photographer based in Boulder, Colorado and can be found on Instagram as @mattcrossleyphoto. Crossley told PetaPixel that it was his passion for the outdoors that led him to a career in photography. "Commercial photography for outdoor brands was a no-brainer, but nothing makes me happier than spending time with cool animals in beautiful scenery," he said.
---
Jada and David Parrish, found on Instagram as @jadaanddavid, are a married couple and artistic duo that combine their backgrounds in fine art photography and set design. "We use plywood and paint to construct sets for each of our shoots that are filled with whimsy, bold colors, and optical illusions," Jada told PetaPixel. "We enjoy creating situations for our models that blur the line between reality and dream world."
---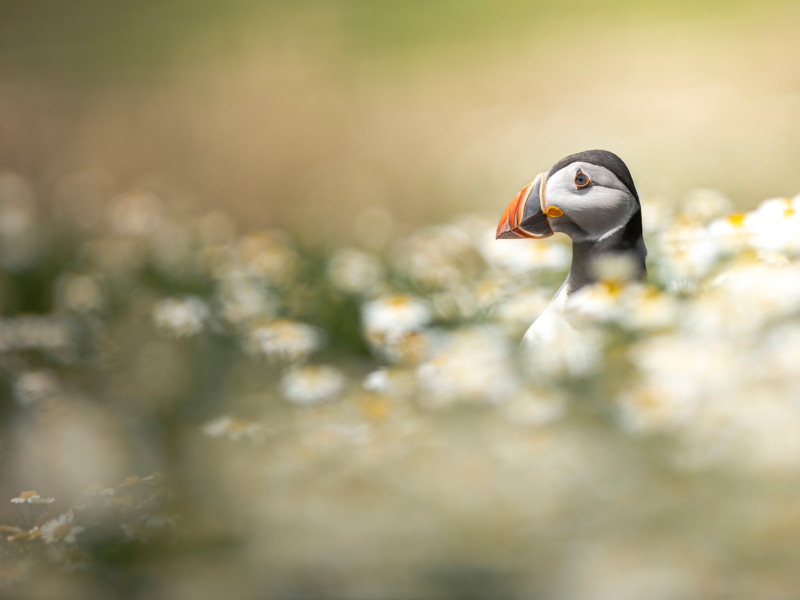 Julian Terreros-Martin is a 25-year-old wildlife photographer from Scunthorpe, England and goes by @julian_terrerosmartin on Instagram. He also carries a Bachelor of Science in Biology (ecology and environmental science) and a Master of Science in Wildlife Conservation and drone applications.
Terreros-Martin told PetaPixel that this puffin photo was taken on Skomer Island this year where he has been wanting to photograph them in the wildflowers. "I spent a total of three days this year on the island in order to get the images I wanted to achieve," he added.
---
Be sure to follow us on Instagram to see more work from photographers like you and tag photos with #petapixel for them to be considered for a feature.
---
Image credits: All photographs used with the permission of their respective photographers.